Oh Wyatt, how have three years gone by since you moved on to your next assignment? Your spirit is strong as ever, we still hear your barks echoing alongside us wherever we go.
All dogs have something to teach us, and hoo boy you had plenty of lessons for us didn't you?
In our 12 years together, you showed us what comes from determination and hard work. With a little play thrown in too, of course.
Tripawds wouldn't be what it is if it wasn't for your encouragement to keep our heads down, and do the work that needed to be done.
Today we are still doing it thanks to you, and all the dogs and cats out there who deserve another chance at the good life. We do what we do to honor your memory, you sweet, wild, loud, crazy dawg.
Thank you for being you Wyatt, and helping us become better humans.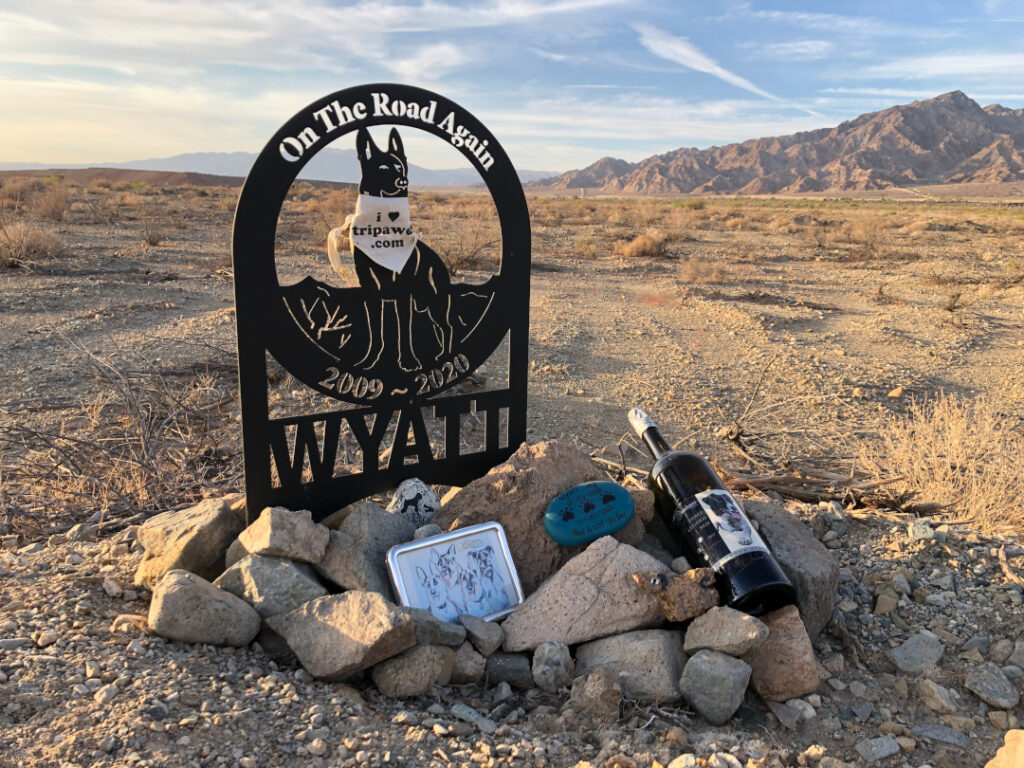 Always in our hearts, running free with the coyotes.