Maybe it's all the sugar I ate on pie day, but the days are flying by so fast now! After Thanksgiving my dad put his foot on the gas and got us rolling along to our next adventure.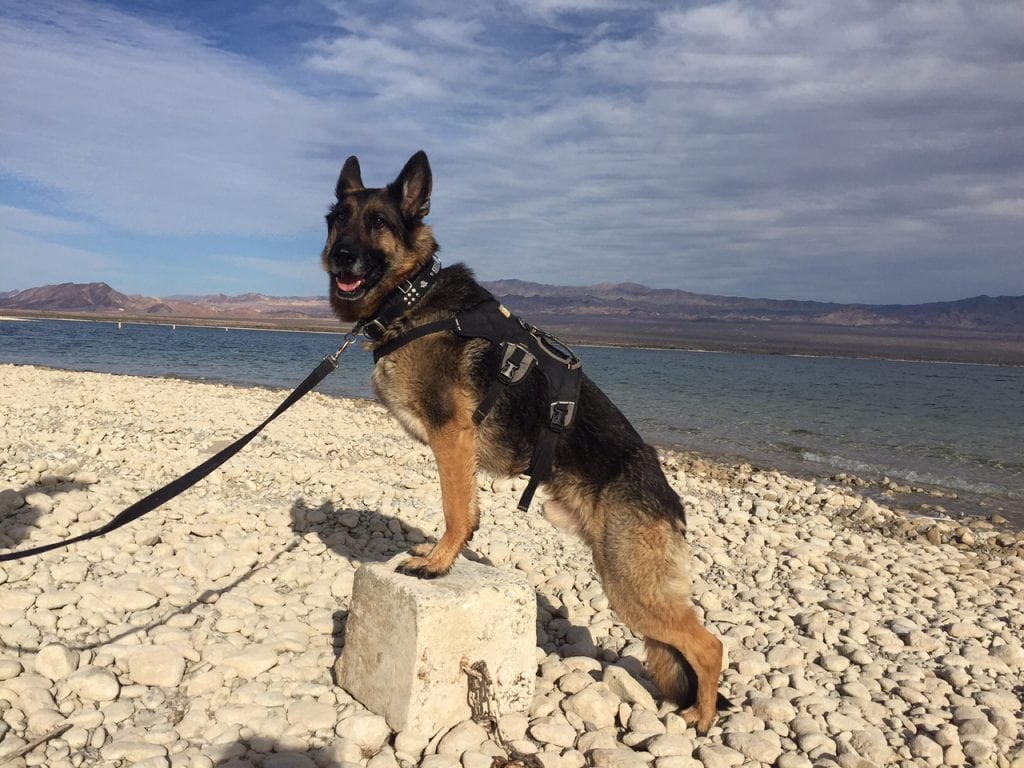 First we went to the Colorado River. It was the first time I ran on the beach without a leash in FOREVER! Wheee! Too bad it was so cold 'cause Mom and Dad say they would have stayed longer. They're not tough like me, they like warm weather. Me? I'd rather be mushing with my sled dog pals. Like that'll ever happen!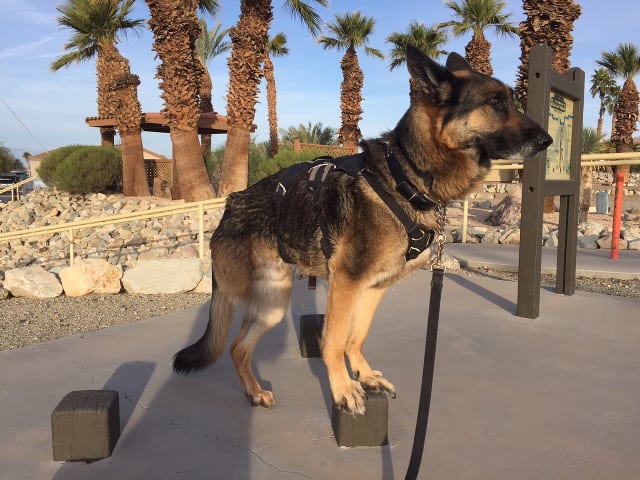 So away we went to Southern California, where it got a little sunnier and warmer. If you're wondering what a sunny, warm Christmas is like, well here ya go folks. Don't get jealous though. There's no rest for the weary here. Mom and Dad work all day, and they make me do my workouts too! See?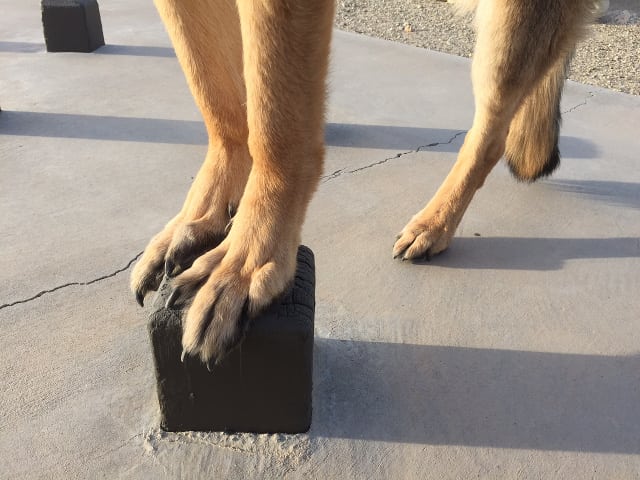 Do you like my paw-stand? Mom says it's good for me to know how to balance like this. She thinks it'll help me stay strong. I'm not sure how. Whatever though. At least I get treats.
As you know, Santa rolled around last month at my grand pawrents house. And he even left gifts for ME! After all the stunts I pulled last year, Mom says Santa decided I was a good boy and paid me a little visit. I got some treats and a fun game you'll read more about later.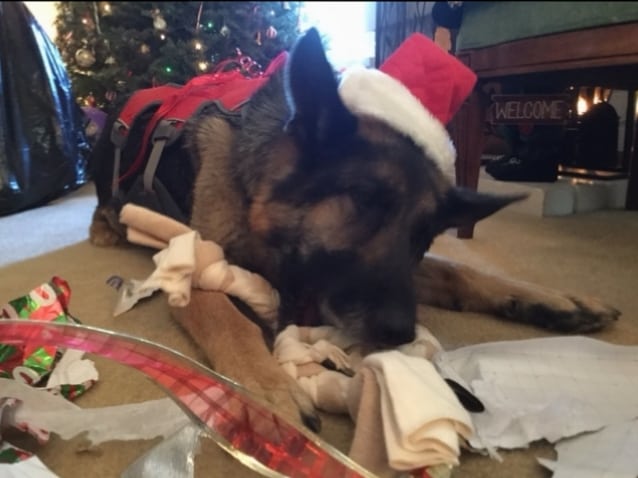 The day wore me out. I don't know how I survived all the wrapping paper explosions. But I was SO good, I didn't even grab cookies off the table!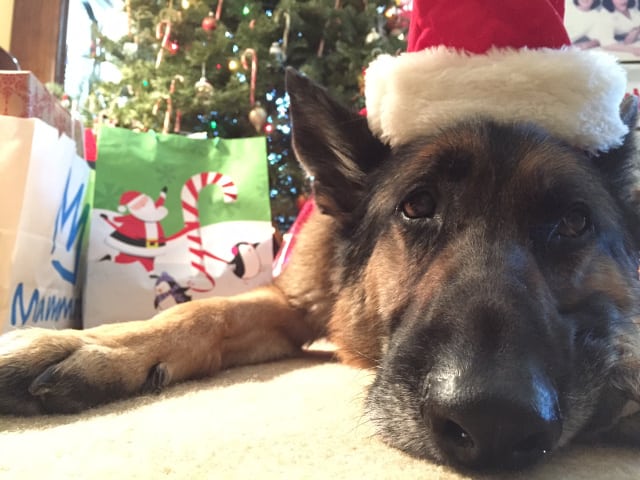 And now we're back to normal around here. Well, as normal as a pack who lives in a doghouse on wheels can get. Next up, we're headed back to Arizona. My people tell me that in spring we'll eventually get to Jerry's Acres in Colorado, where we'll spend the WHOLE SUMMER chasing skwirels! Maybe the snow will wait for me. I miss it.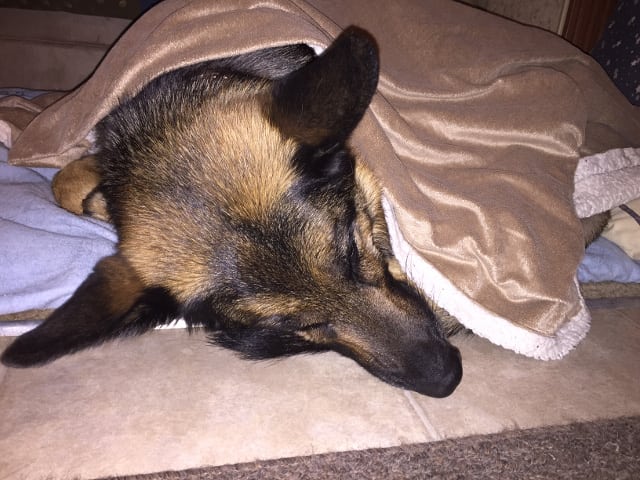 Till next time, keep warm (it's cold out there!). See ya on down the road peoples!