What happens when two Tripawds who've never met get together for a weekend of fun? All kinds of racket!
Oh Canada, You Will Never Be the Same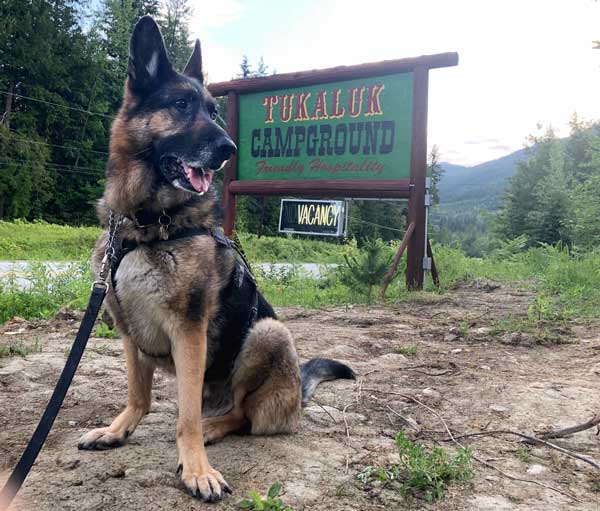 Things are picking up around here. The doghouse on wheels is moving faster every day. So fast that now we are in another country people! Yeah you read that right. Me, Wyatt Ray Dawg am truly an international Tripawds ambassador.
One day we came back to some mountains that looked so much like Colorado, the place I love most. I even heard mom say "But it's prettier than Colorado here!" When it started raining and cooling off as soon as we got there, I knew she was right. And where is "there" you ask?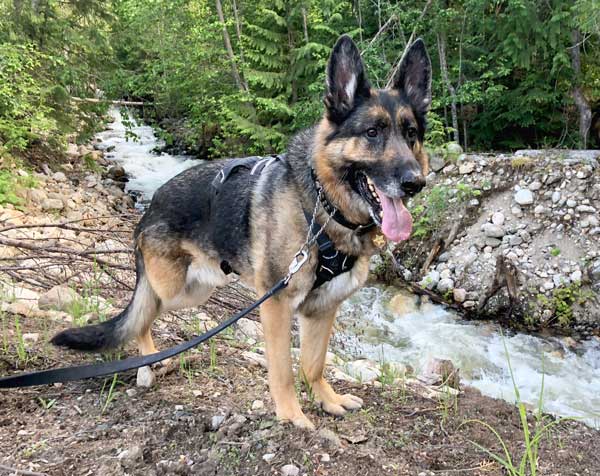 Well it's in a village in British Columbia, where Super Stu the Giant Tripawd keeps watch on his lakefront kingdom!
"Oh Wyatt, you will love him" mom said to me.  I didn't believe her at first. When he got to my dawghouse on wheels, I had to make sure he was all that. So I watched him hop around and he pretty much give my space. Then I could see that mom wasn't lying. Super Stu IS pretty cool!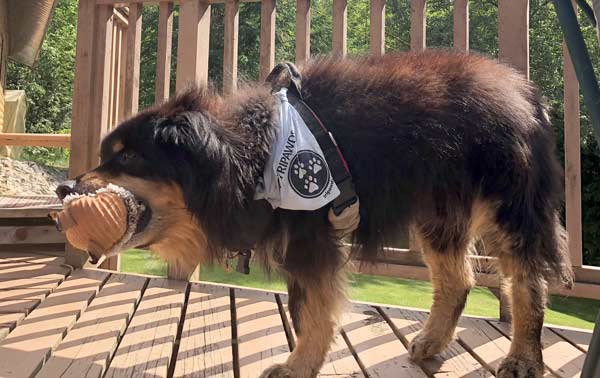 Super Stu is the ultimate in calm and confidence, things I totally respect in a dawg. When I meet a dawg whose got all three, I know we're gonna be friends. Plus, any dawg bigger than me is instantly OK by me!
Sure, it got a little loud. Especially when Stu's people invited us on a ride in the mountains. I got really excited at the open-air adventure!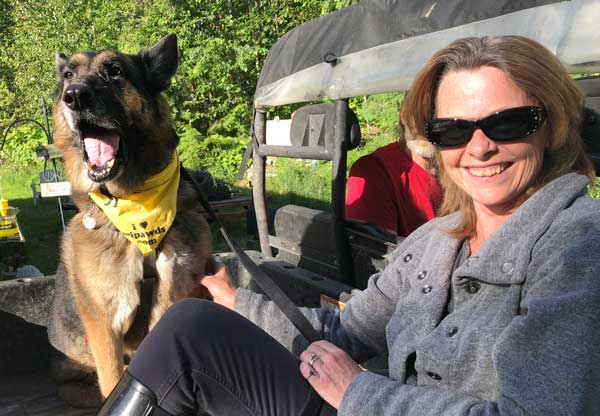 That ride wore me out, it was so much fun! I took a nap in the truck while mom and dad hung out with Stu's pack and the kitties. "You don't need to meet the cats Wyatt, stay here" mom said. She didn't think I could be have myself. Me!
I heard a concert going on from my bed in the back seat. Stu's got a band, did you know that? They're called Allensong and you need to get their music. I promise you will love it.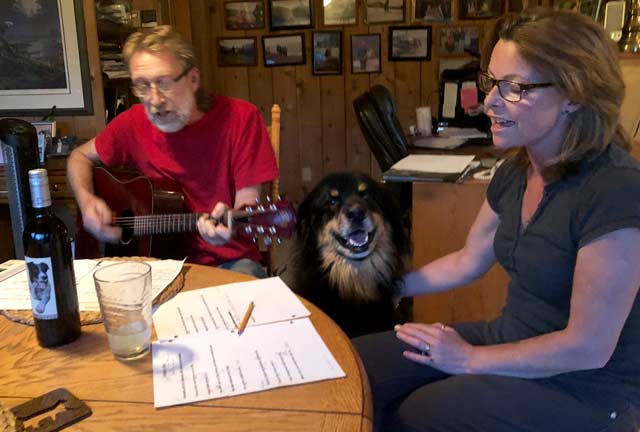 Petra, Stu and Paul make beautiful music together. Oh and the kitties too. They were so nice to me, I can't wait to see them again. There aren't too many dawgs I can hang with, I had a good time. Thank you for being so nice to me Stu and the pack! See you when we come back from Alaska!