Calling all Colorado Tripawds . . . Just when you thought it was safe to go swimming…
Mayuary happened!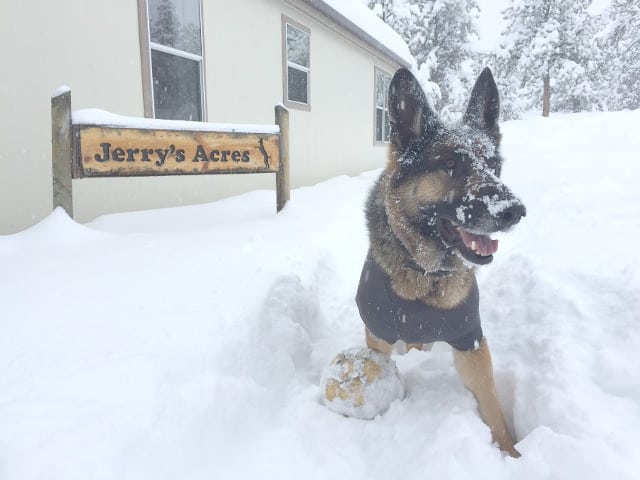 No people, your eyes aren't playing tricks on you. These pictures were taken yesterday. May 18, 2017.
Haw haw Mom and Dad. You took me to the hot desert all winter and thought you could run away from the cold.
But winter found me. And I am SO HOPPY!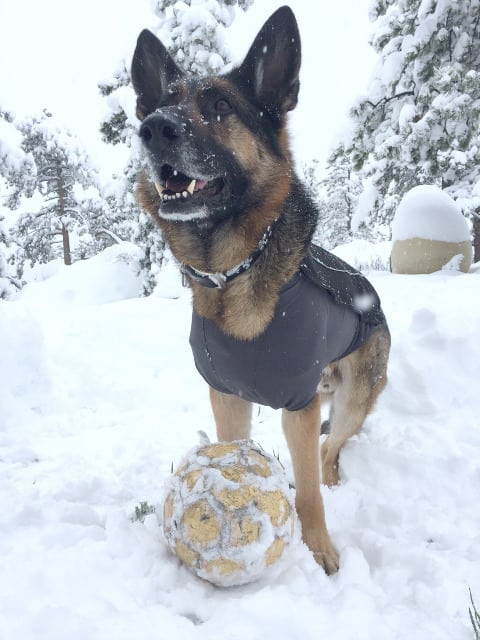 I tell ya, I was made for snow. I love it so much. It's way more fun than catcuses and sand. Check out my snow plow imitation.
Winter, please stay longer OK?