Hey Tripawds friends, did you miss me?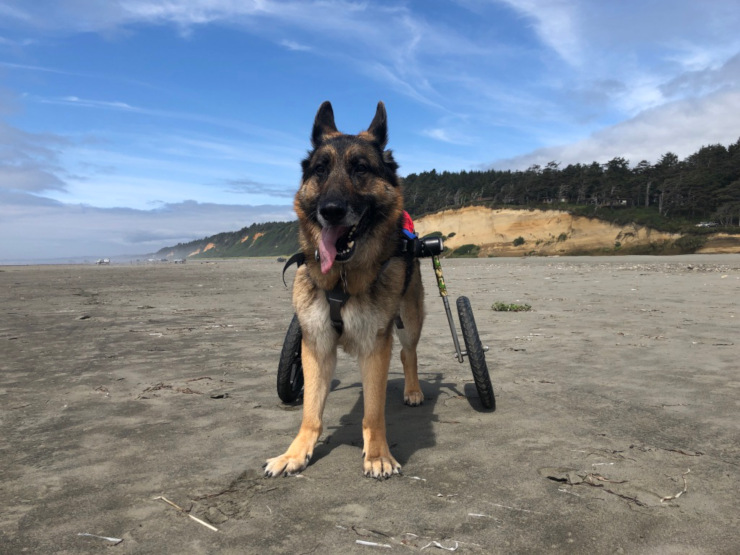 I've been a little busy being a travelin' dawg, going from Colorado to Washington. The humans took me out of the mountains.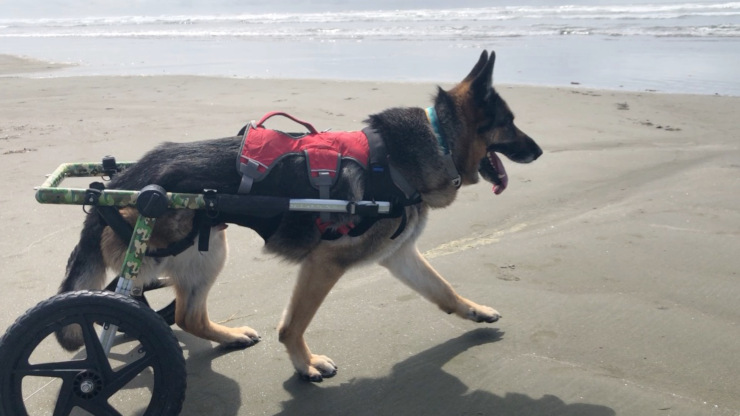 I thought it was gonna be a bummer but nope. I got to go to the BEACH!
It's so cool being able to get out to the water. I couldn't have gone that far it if it wasn't for my homeboy Travis Ray. He loaned me his wheels 'cause he doesn't need 'em yet. After my doggie therapist (no, not the kind that fixes your brain!) fixed the cart up for me, now I get to go on longer walks.
Later, when I got home I was so tired, but it's all good.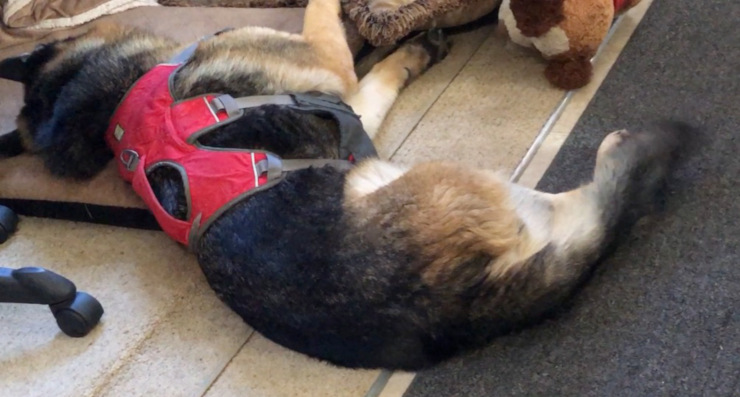 I dreamed about herding chickens! And Mom thought it was "so cute" when she saw me doing the Tripawd twitch.
Yeah yeah, my stump still twitches, cause when I'm dreaming I forget that my leg is gone. You would think after ten years on three legs that my sleeping brain would remember I'm a Tripawd, but nope.
Does your stump twitch too?