July 2nd, 2009. One year ago today, I broke free from the shackles of my oppressor. It cost me my leg, but the good people at the German Shepherd Rescue of Northern California made sure that I found the right pack to help me transition to the Tripawd lifestyle.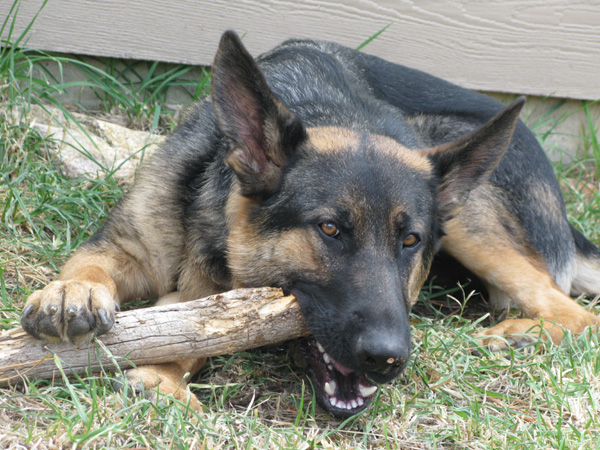 Like any self-respecting dawg would, I never looked back at my old life. Once I joined the Tripawds pack, I got swept up into foster care, and when my new parents took me in, I couldn't believe my good luck.
No more being tied to a rope all day, no more concrete back yard in the ghetto. I busted out of hell and now, one year later, I know I'm in heaven.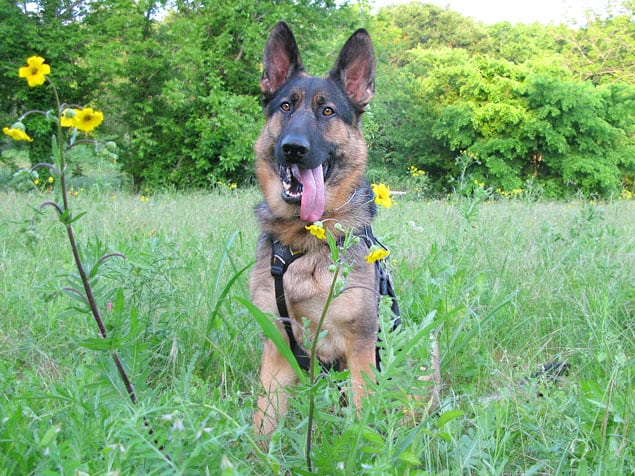 In one year, I've learned to walk, run and create a ruckus on three legs. I've gotten to see a lot of cool places, and now here I am, living at Jerry's Acres in Colorado.
Tonight as I stretch out on the comfy rug next to Dad, I really am pretty thankful. Sometimes I don't show it, but now that I'm older (17 months tomorrow!),  I let Mom hug me and squeeze me and smush my face with her kisses. I didn't used to let her do that, you know. I didn't want any creepy humans to touch me, I wasn't sure if they would tie me to a rope or what.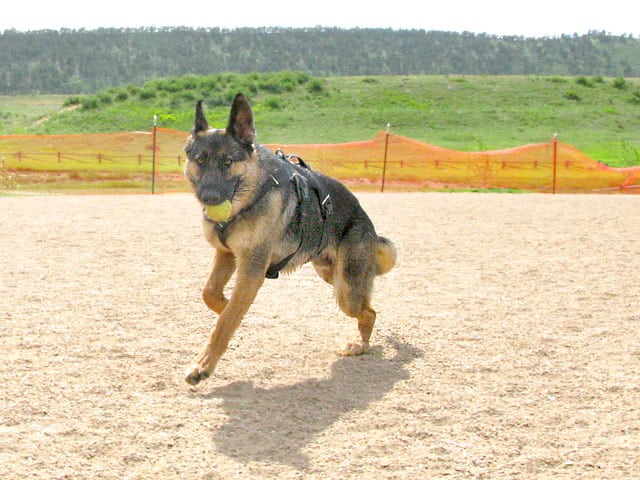 But now, I think this good life is making me soft. And the Belt Buckle is teaching me that a strong pack is a good pack.
Mom said something about a big piece of beef waiting for me in the freezer for my ampuversary dinner. Yum! Gotta run!
Hoppy Ampuversary to Meeeeeeeee! 
Oh, if you're wondering what kind of present to get me for my ampuversary, all I want is for more pups to find pawesome furever homes like I did. We dogs have a lot to teach you crazy humans, so get out there and help us find homes, will ya?