Oh Canada how I love thee! Hey Alaska, you're not bad yourself either! Thank you for a long, cool summer, it's just the kind of weather a dawg like me prefers.
From the Yukon to the coast and everywhere inbetween, I couldn't have asked for a better summer. There is water everywhere up  here!
Every chance I got I went for a swim. Cool water? Who cares, if the sun's out, I'm game! The only problem with all that nice water is . . . MOSQUITOES!
See the black dots in the photo? Yes my friend, those are the legendary Alaska mosquitoes swarming around me! As big as a house fly and completely indestructible. Scary beasts aren't they? I was not happy when mom took this picture.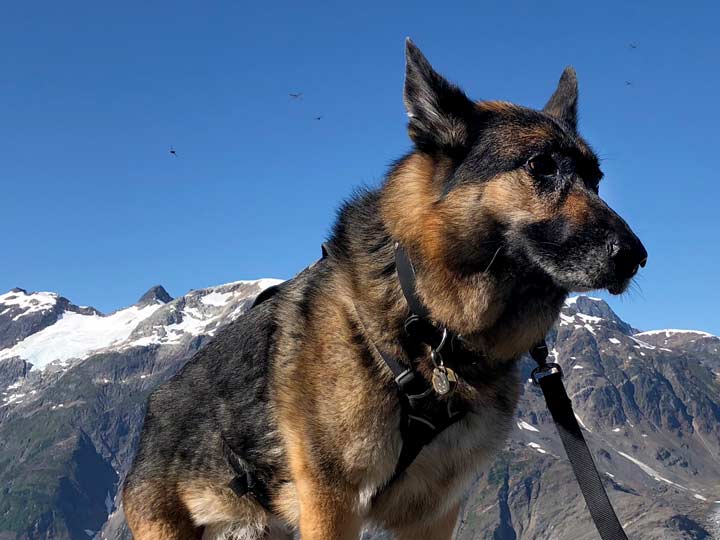 Of course being a three-legged dog, mom takes it easy with me. My hikes are pretty short and I only swim for a few minutes at a time (like maybe 5 laps), then rest for a few minutes.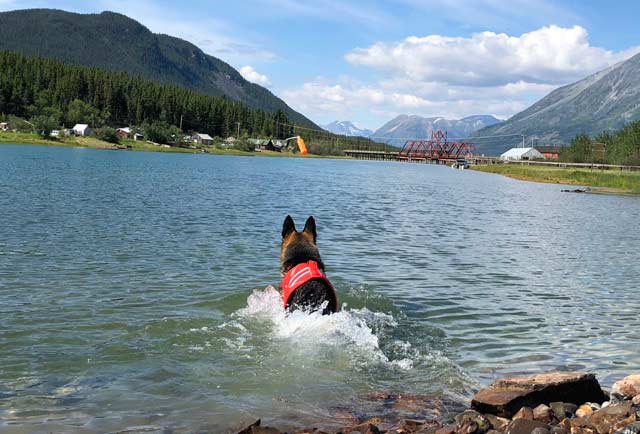 When you've spent your whole life on three, that's how it goes. Can't be too careful right? Well that's what she says anyhow.
As for me, well I know I can make as good a pack dawg as any. If I were around in the gold rush days I'd be right there with this pup, helping out the sad old miners.
I wish I could stay up here all year. This is my kinda place. But mom and dad are already telling me it's time to go.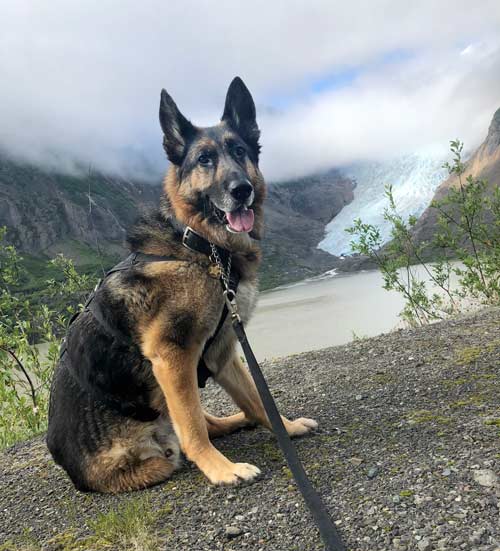 They said something about going back to Colorado in a few weeks. I'm glad because I like it there. But I also heard them say "When he sees the VET."  I'll pretend I didn't catch on to their ploy.
Keep on truckin' Tripawds Nation, I hope you are having a good season.