Where does the time go? My people say that a lot. Now I'm saying it. Two days ago it was June, when I last wrote to you my friends. And now, it's August? How did that happen?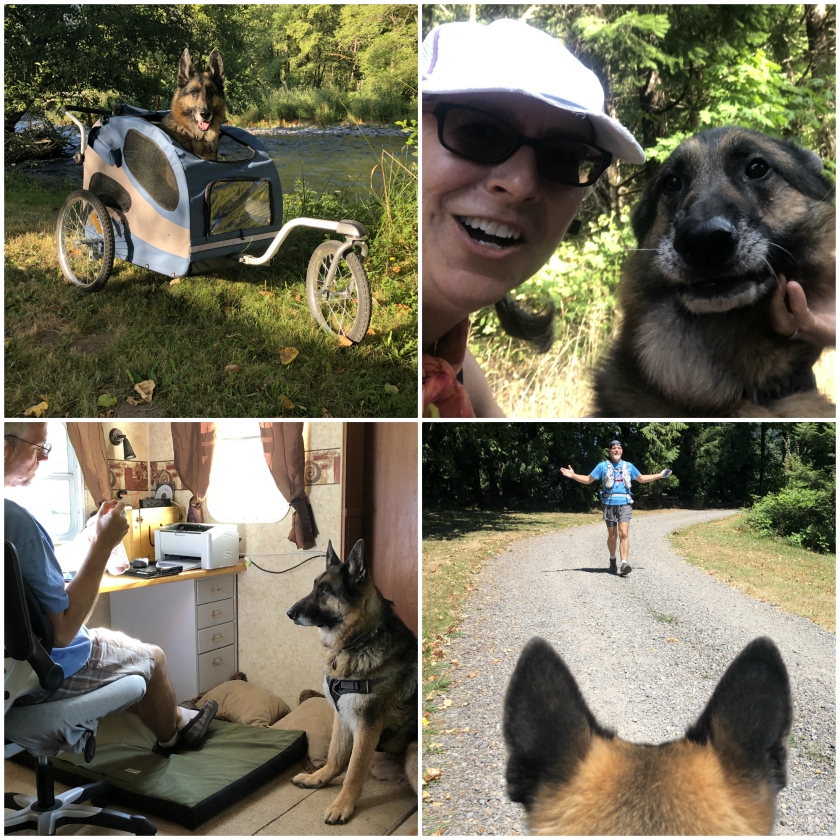 It's been a long, lazy summer on the big property by the river that we stayed on.
I love getting pushed around in my chariot. Who says only cats get staff? I have my very own chauffer.
Some days it's too hot to wear a fur coat, but I can't do anything about that you know. Instead, I've got my staff and Swamp Cooler to help me chill. Life is good.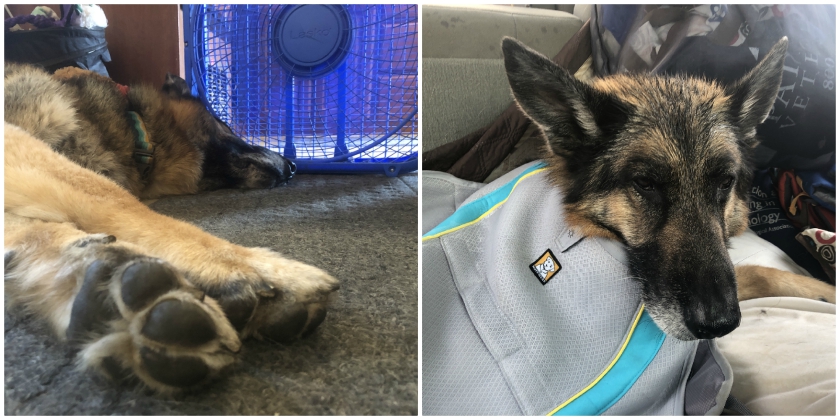 It was so hot for a while. Before it cooled off again, it was time to to hit the road. My grandpawrents need us with them in Los Angeles. So we packed up and I got to be a road dawg once more. Boy, that's been a while! I furgot what it was like to go from truck stop to truck stop.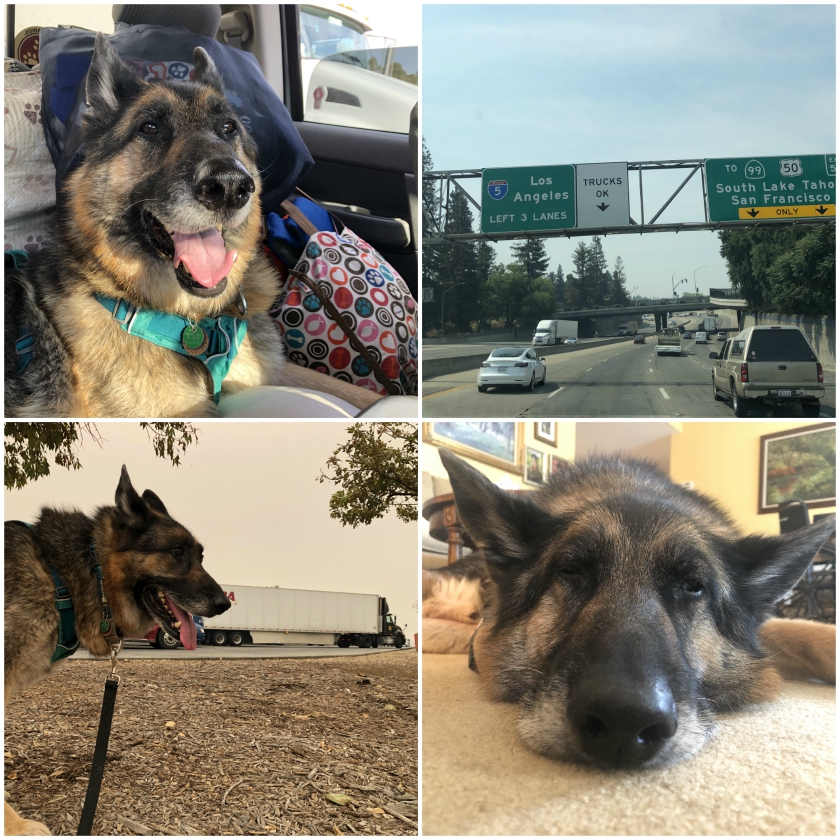 And now, we are here in the big city. We aren't seeing much of it because of the virus. My mom pushes me in the chariot when it's not too hot.
But I don't care about the heat anymore. I'm livin' large in the big, cool house, not in the doghouse on wheels, at least for now.
Instead of regulating the elk and watching for intruders in the mountains, I'm chillin' with the a/c. This is the life! I ain't never going back to that hot outdoors! Some day I'll want to go out to the woods again, but no time soon. Home is where we park it. And right now, it's good to be a city dawg.