When is a dog a Road Dawg? When he gets hauled all over the place for months and months. Like me.
What a winter it's been. From Virginia to Texas. Then the prickly Arizona desert with mean thorns that stab your paws and make you stop in your tracks.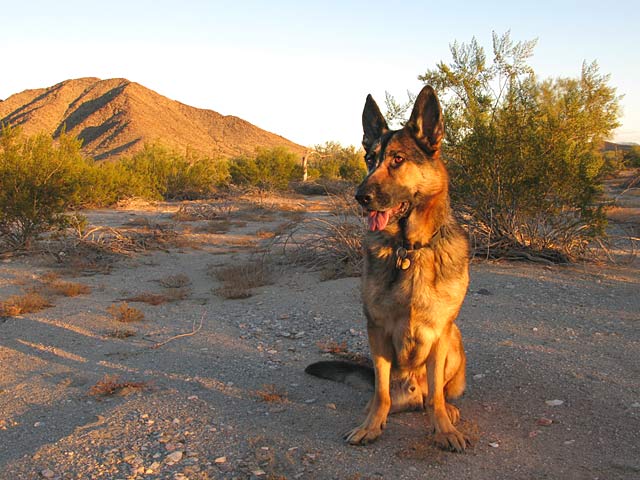 To the windy and hot sands of Southern California deserts.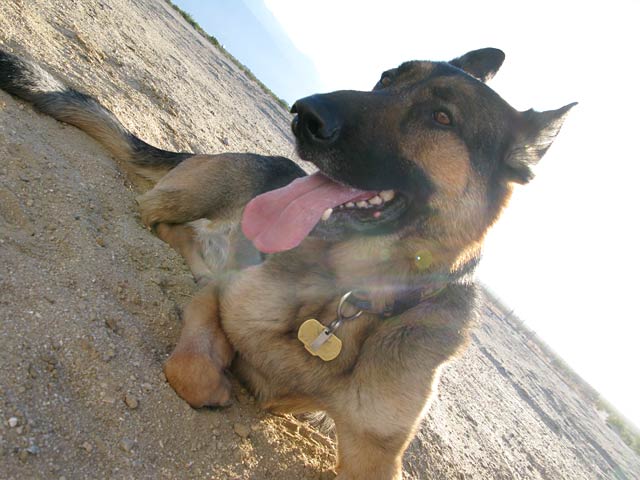 There was a time when so much moving around would make my head spin and I'd go bonkers. I like things in order you know? I don't know why my people like to move their doghouse around so much. They say it keeps things interesting. Humans are so weird. Life is about Order, isn't it?
I don't know why we live like we do and I probably never will. But now that I've been on the road for 3.5 years, I get that it doesn't matter where my doghouse is, as long as my pack is safe and secure. No matter where I am, I do my job and I do it well. I don't let things freak me out like I used to, because after all, that gets in the way of my responsibilities  Now I understand that if I stay in order, everything else does too.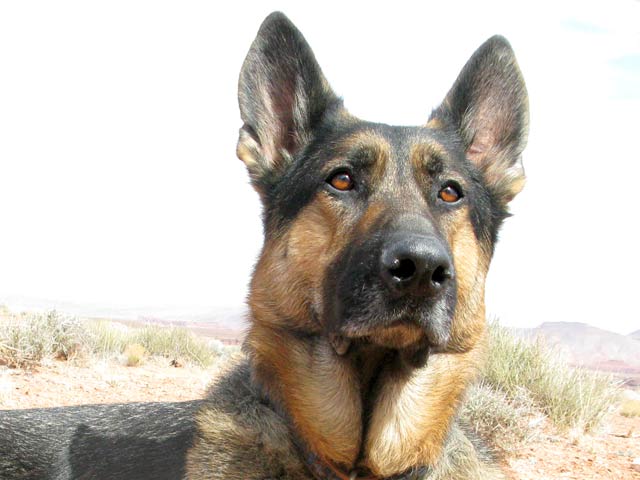 And that's why Momma sez I've earned my Road Dawg Merit Badge. Wooohoo!