What the heck were Mom and Dad thinking when they put us in a van and hit the road last month?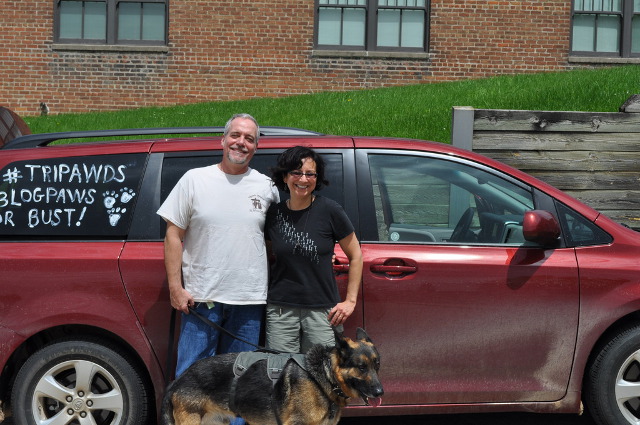 Why didn't they take our dog house on wheels? I don't know, they shouldda. We were crammed in the van like sardines!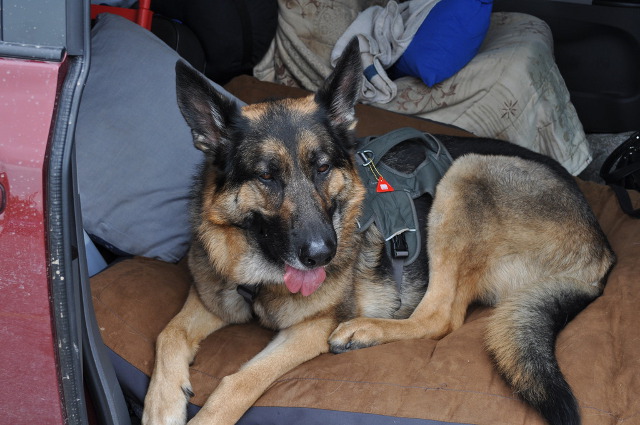 They kept saying "It stinks like a kennel in here!" I kinda like that smell but whatev.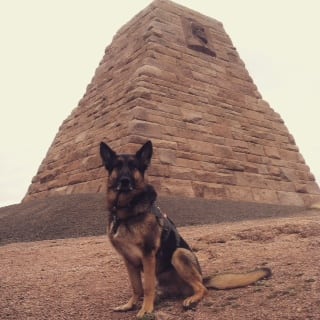 We went from Colorado to Tennessee and stopped at all kinda places. Iowa was one of my favorites. That's where we met Michelle, Angel Sassy's Mom, in Iowa. She is so nice! She took some of the pictures here.  Thanks Michelle!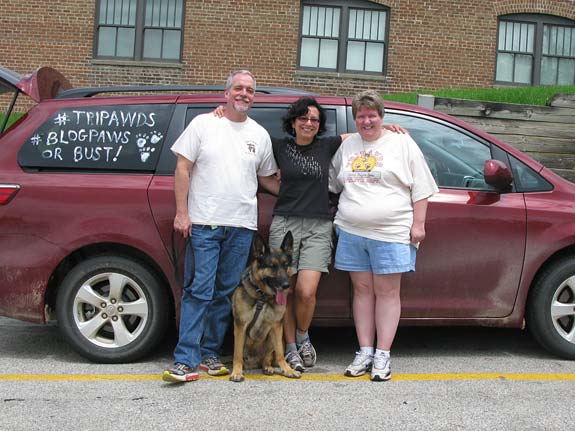 My people like to go to crazy places. This weird thing in Iowa is for looking at the planets and the stars.
It started to get hot. Good thing we found the Illinois River!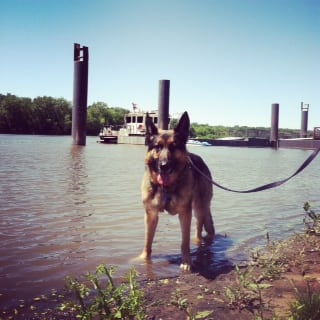 Watch out. There's more stories from the road as soon as Dad gets all the pictures off the camera!