Can't say I don't mind this camping thing at Slab City. It's sunny and kinda warm every day. I get to hang out in the dirt, dig holes and even run around a golf course when Mom and Dad aren't working.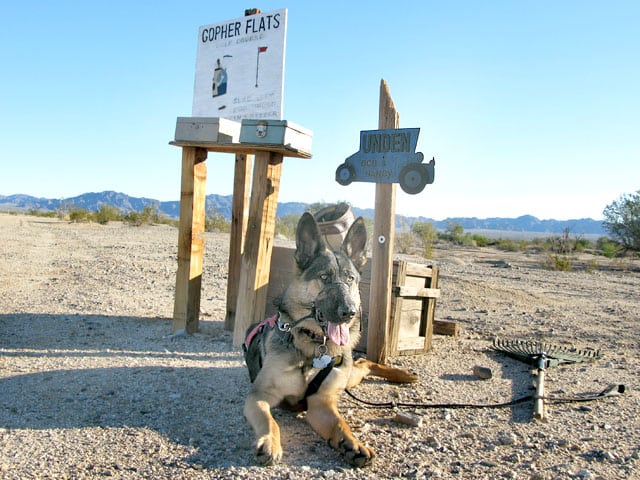 Seriously. There is a golf course right here in the desert.
It doesn't have any grass, but who needs grass to chase a ball around?
Tennis balls, golf balls, basket balls, I'm your dawg!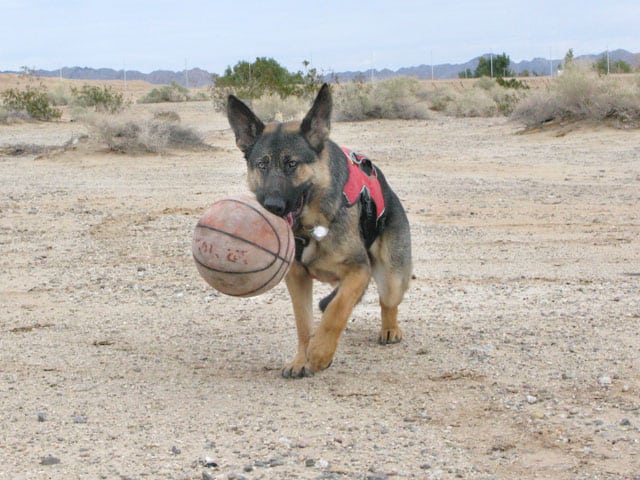 Mom says all this dirt I'm playing in is turning our RV into a dog house.
I say, what's wrong wth that?