With all these miles behind us, now we are in this dark rainy place called Oregon, I've been too busy barking my way down the highway to stop and tell you about my adventures, so here goes.
Colorado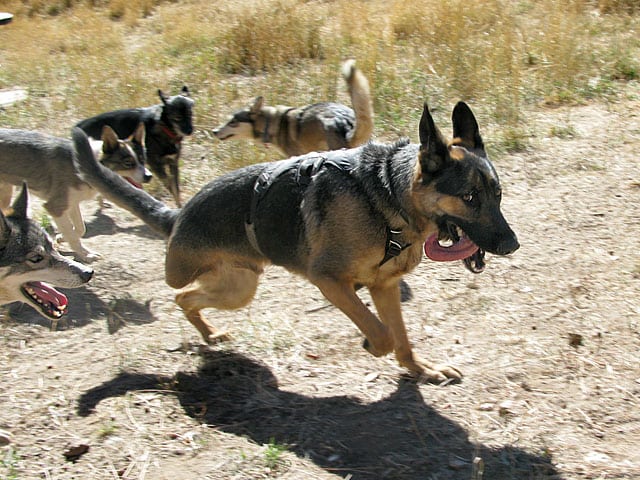 When we were in Colorado, I got to hang with Calprunia, queen of the Tundra and her Odaroloc Sled Team.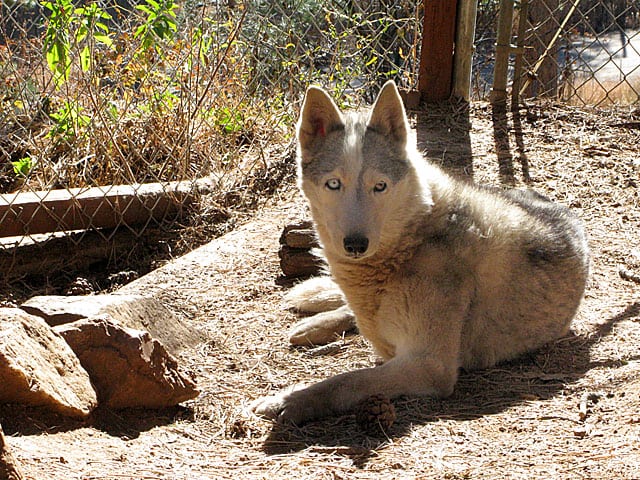 Cali, being the Queen, and 15 years old and all, supervised while me and the team ran laps around her estate.
I never get to run like that! Let me tell you, those guys can run!
I thought Calpurnia was so beautiful. She never said anything, but all of her power was in those eyes of hers.
I think I'm in love with an older woman.
A Legend Meets a Legend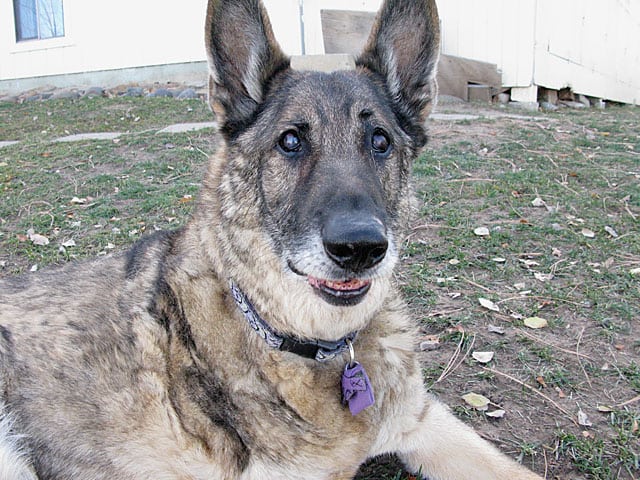 Later, I got to hang with this old dude named Eisen.
Mom and Dad were mad because I tried to get him to play by barking and running circles around him, but he would have none of it.
He just tried to play it off like he was some cool dude who didn't like getting dirty or something. 
Mom said I was disrespectful. After all, Eisen is a 12 year old living legend (like me, right?) and he has lived with osteosarcoma for almost three years now. Oh and Spirit Jerry got to play with him too, so they thought I had to be nice.
That Jerry, always messin' things up for me. Blah blah blah.
OK OK, I get it, he's a hero.

But he still didn't want to play with me, so I was mad.

Going West!
After Eisen and Calpurnia, we went to New Mexico, Arizona Utah and Colorado all in one day. Apparently this marker thing was something very important and showed exactly where I was, so Mom and Dad made me sit on it.
Then it was hours, and hours of driving, and more driving. I don't know how Dad does that. Mom just sits there with yarn and these sticks of some sort, moving them around.
When I wasn't asleep I was at truck stops and gas stations, saying hello ("BARK!") to everypawdy to announce my arrival.

Crossing the Snake River
After a while, we got to this place called IDAHO….
No, YOU DA HO!
hahahaha! I kill myself!

And with that note, I'll paws for now and save my best stories for next time, when I got to meet the one, the only, James the Poodle! (Who I was very, very good around!).