When I see a little dawg, I want to shake it like a toy. But when I see a Big Dawg, it's time to bring out the wrasslin' mat!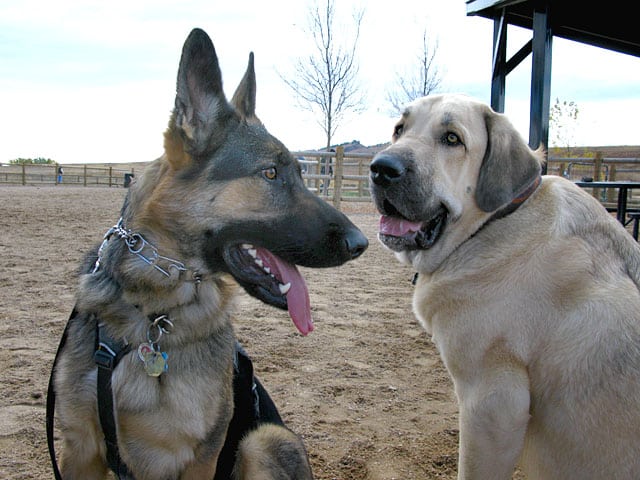 My friend Titus and I love to wrassle. Back in Colorado, we had a lot of fun at the dog park.
Nobody can play like Titus. He's kinda like a big bulldozer, moving everypawdy around all nice and easy like. He's a cool dawg.
Mom keeps tellin' Dad that I need a buddy like Titus. But Dad says "Oh yeah, where's he gonna fit?"
There's only room for my crate in the RV, so if I got a brother, then I guess that means the crate would have to go, right?
If I had a brother, I would be a good dawg, I promise! And we could have fun alllll day long, like the way me, Titus and Hammy did back in Colorado!