Wyatt spent almost all of his life on the road. He traveled coast-to-coast several times, and all the way to Alaska. That boy saw more places than most people get to enjoy during their lives.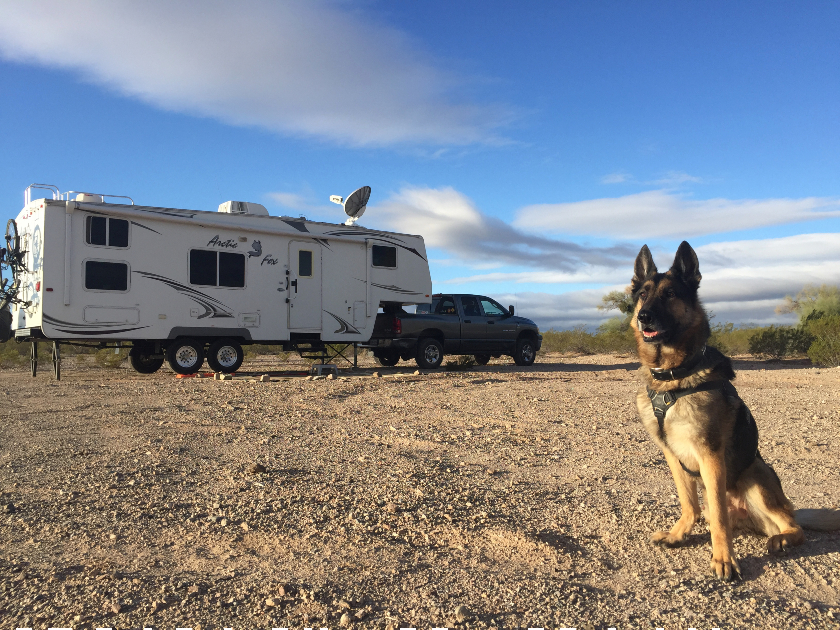 Wild Wyatt Whispers in the Wind
When it came time to crate a memorial marker, it was only fitting that Admin created a design that reflects his wandering spirit. Take a look.
Since we are perpetual nomads, we don't have a backyard where we can place a memorial marker. So we installed the sign in the wild stretch of desert where we have spent winter for the last few years. It's across from our favorite RV park, in a very sweet pet memorial area where Wyatt took his last stroller ride. This is a place where the coyotes yip and yowl every night of the week, where we lay in bed under the stars and listen to echoes of Wyatt's spirit dancing in the wind.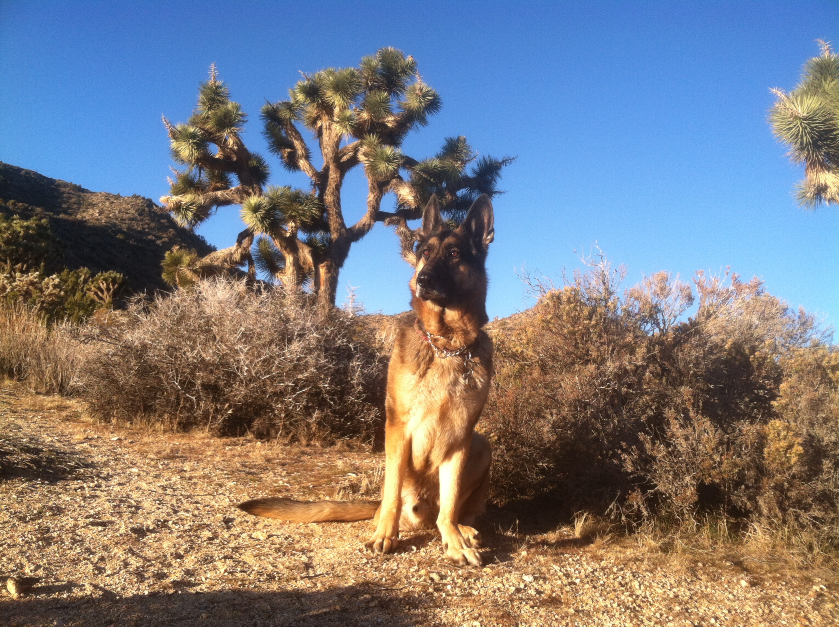 The sign was made possible by our very generous Tripawds family members who chipped in for a group gift. Thank you so much, you know who you are! And the chimes in the soundtrack are a beautiful tribute gift from longtime Tripawds friend Heather. Wyatt's marker was designed by Admin but made by Hicks Graphics.