Just last month I was swimming in a river on a hot day in Utah, having a ball.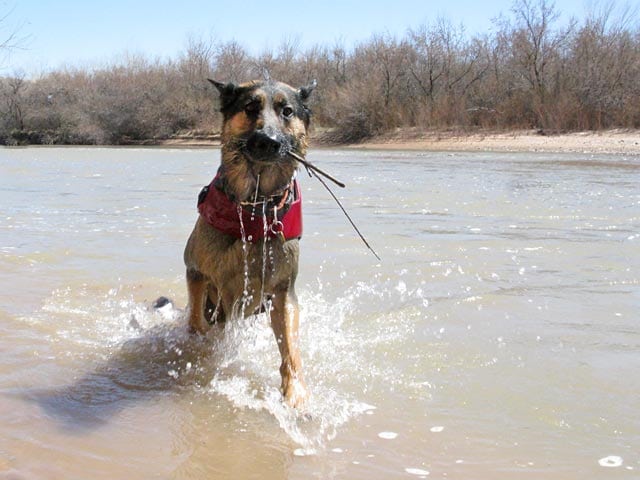 Mom said "Be careful!" because the water was very fast.
So Dad kept me on my leash.
See, three legged dogs can swim! I told you.
Just when I thought summer was here . . .
We got on the road and went to Colorado.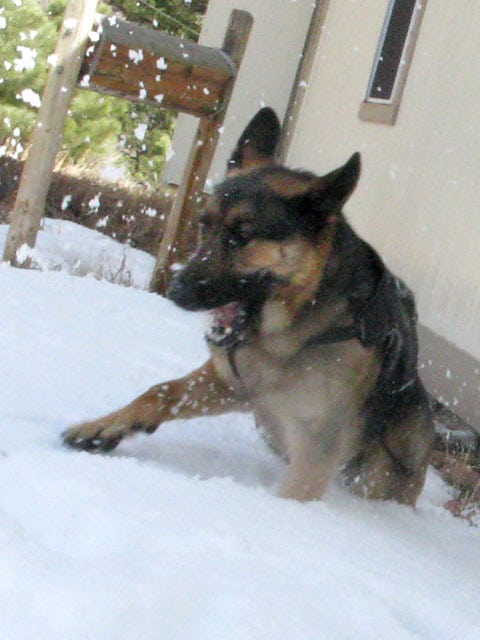 And it was winter again!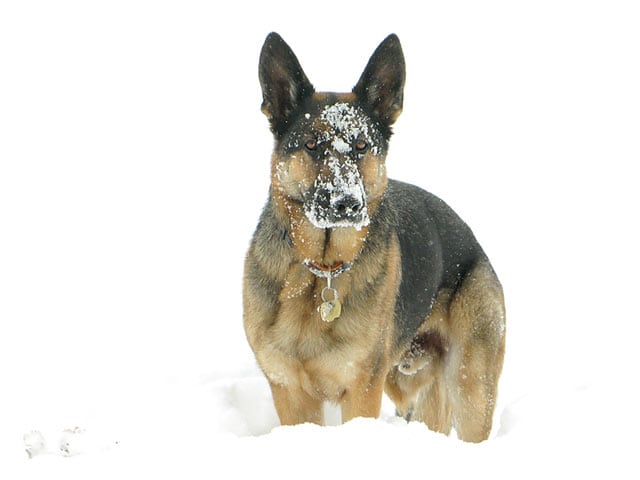 Wheeeeeee! I love love love snow. I wish every day was winter.