Santa, I thought I was a very good dawg. After all, you did come to see me, and I got to open cool presents on Christmas Day.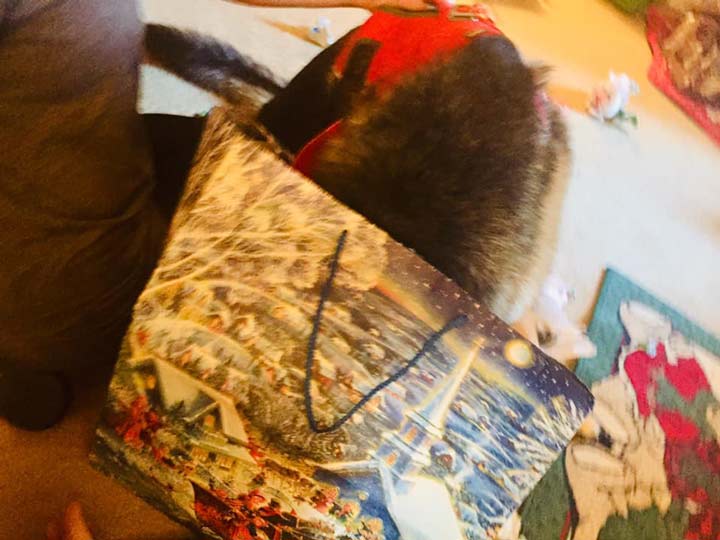 My favorite kind of presents . . . edible ones! Those Wild Earth meatless treats are da-bomb.
Opening presents is hard work but I've got it under control.
I was all worn out, and thought I was done with the unwrapping.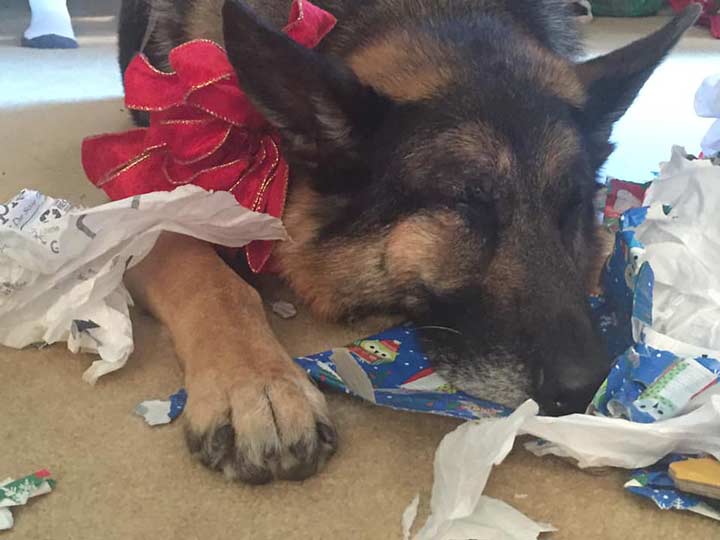 When suddenly, this happened.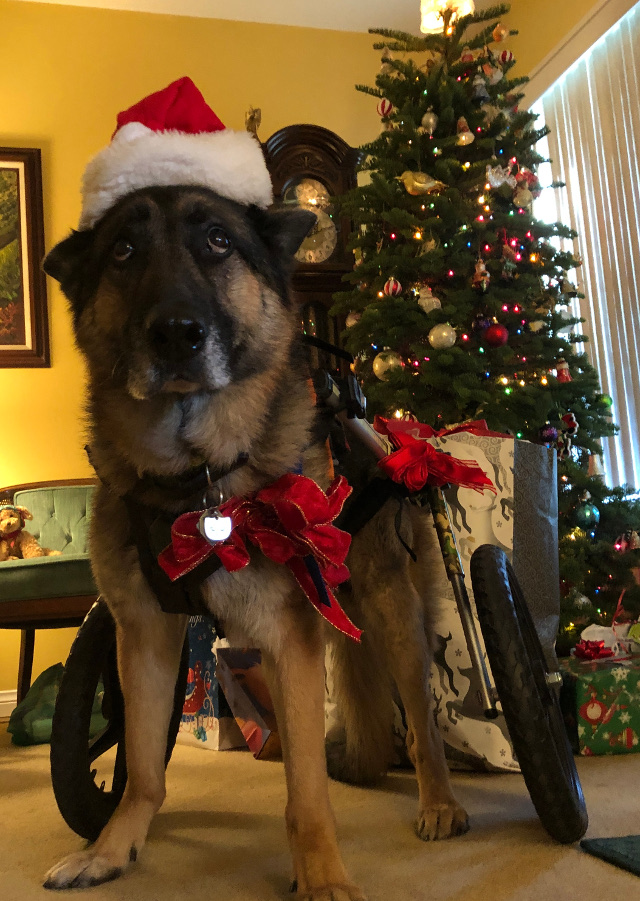 I'm gonna let my people tell you all about it in Tripawds News. They'll get around to it as soon as they recover from our New Year's pawty. Stay tuned.