Oh man what a spring break that was. So there you are summer!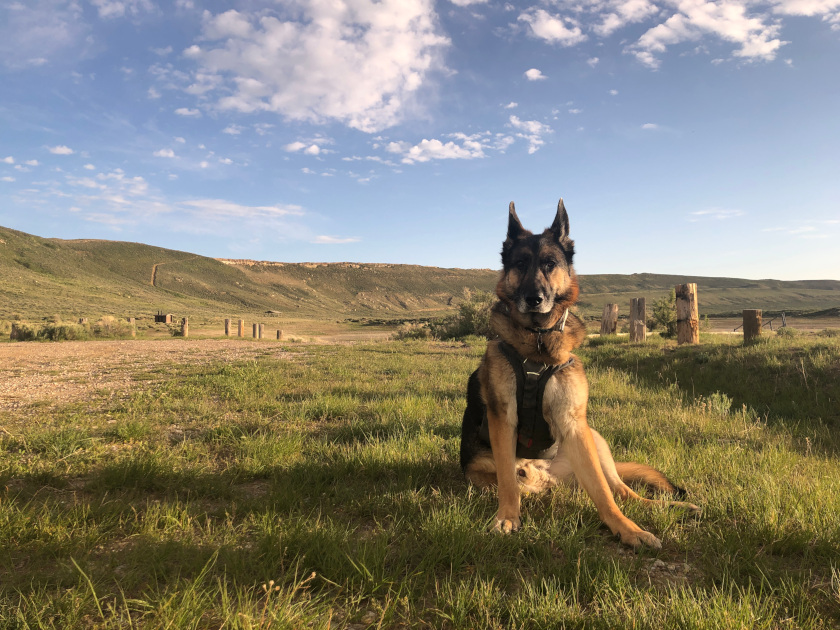 Well, there was no spring break for my peeps. They just worked like always. But at least some of it was fun for me. I got to get some therapy with my friends at Colorado State. And I even made friends with some new veterinarians who didn't want to poke me, they just wanted to be my friend! I'm like, "You're pulling my leg doc!"
When we got to Wyoming I had lots of breaktime because it was so darn cold outside! Don't get me wrong, I love cold. It's my people that don't. So we didn't do a lot outside until last week or so. When the sun finally came out and things warmed up, out came my wheels.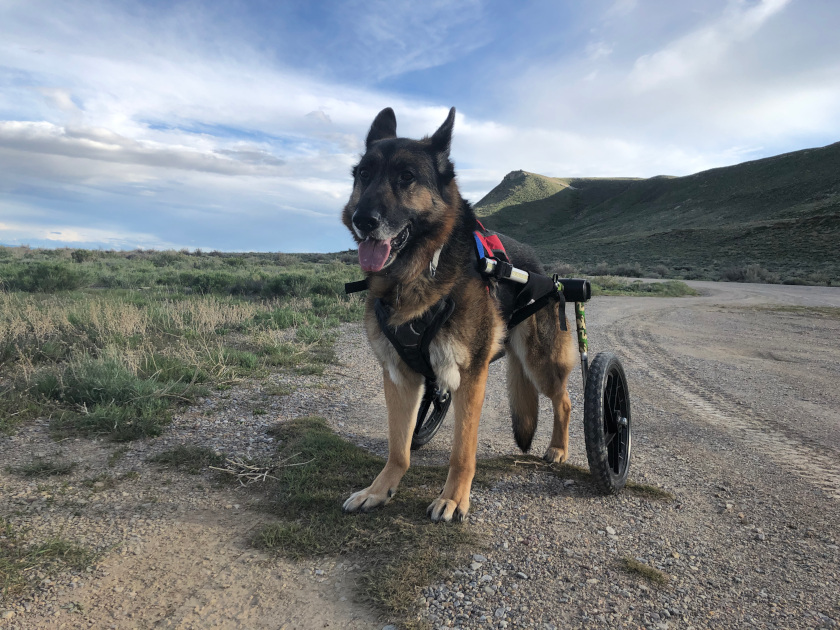 I used to like my wheels but now they're kind of annoying me. I think they are crooked or maybe I am. My mom is doing all kinds of therapy with me to make sure I stay in shape. Sometime soon she will tell you  about the contraption she sticks to my back, and the exercises where she IS pulling my leg!
We are leaving Wyoming today and going back to see my therapy friend Sasha at Colorado State. I know she'll be able to make me like wheels again.
Did you miss me my friends? If so, I won't let that happen again. I'll leave you with this little movie of my life during spring break. You can play it over and over again until next time I come back here.
It's time for me to get outside. You should too! What are you waiting for?
Hoppy summer everypawdy! Over and out…