Just when I thought I would never see it again, my dream came true.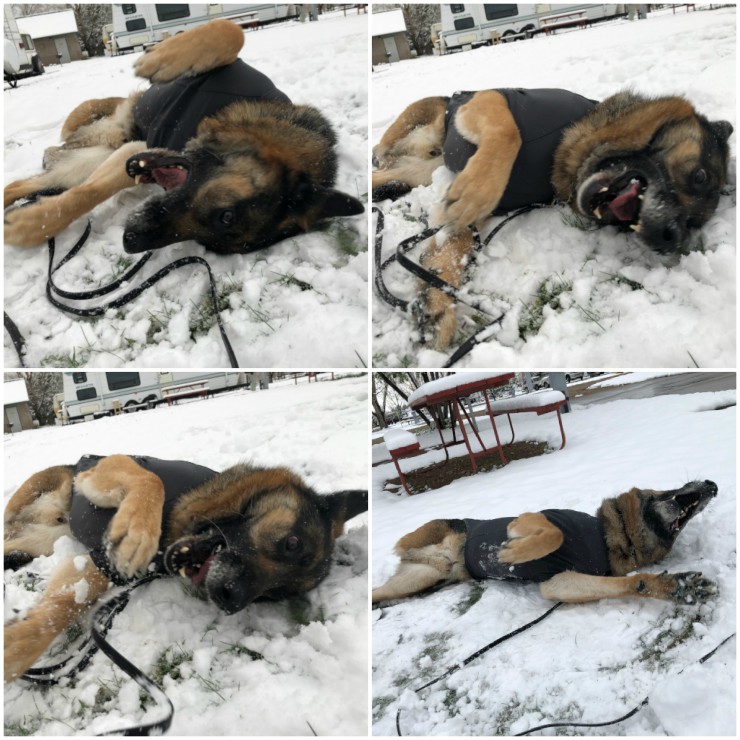 We brought the dog house on wheels back to Colorado for summer. But it's not quite time for hot weather here in COOLorado! I'm so hoppy, my favorite kind of weather came back just for me.
I think Santa Paws came early. Like really early. I hope the white stuff sticks around. It's my favorite way to pawty.