My people lied to me. "Oh Wyatt, you will love it in Alaska," they said. "The weather is much cooler in summer, you will love the nicer temperatures."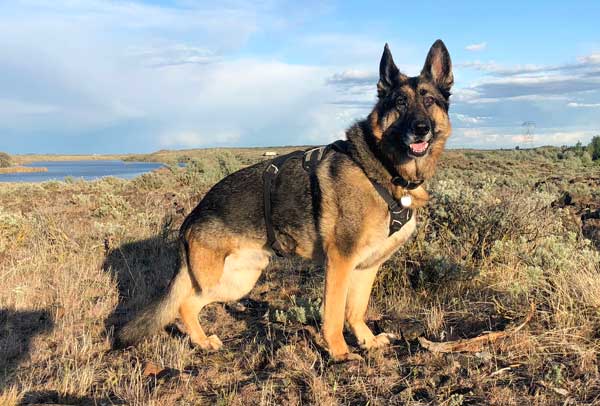 They said we were going there, but we're a long ways away still. And I guess we're really going, because the dog house keeps moving every week or so. But we're not there yet, and last time I checked the weather man said it would be 85 degrees here in Washington state (that's 29 degrees to you, Stewie!).
See I hate the hot weather. Look at my fur, people. It's not easy wearing a dark fur coat. Can you blame me for feeling miserable when summer rolls around? It sure feels like summer right now.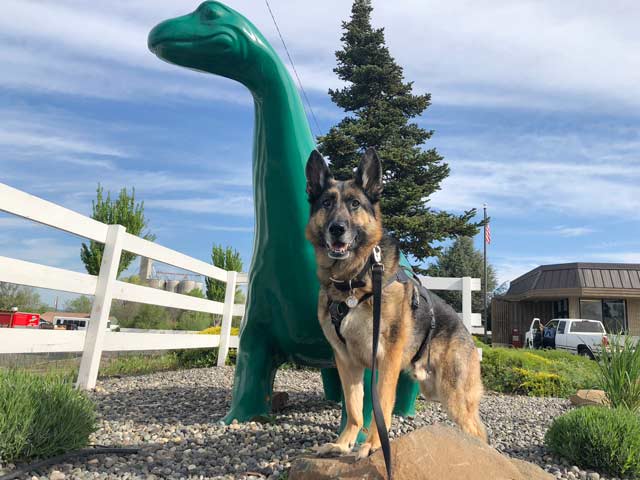 Other than the unbearable weather, so far it's been a fun ride. In Oregon I got to strut my stuff at Ruffwear. Me and my people crashed their Cinco de Mayo pawty! See the guy next to my paw? That's Patrick, the guy who started Ruffwear! And next to him is Kyle, he's the man who gets Ruffwear orders to Tripawds around the globe!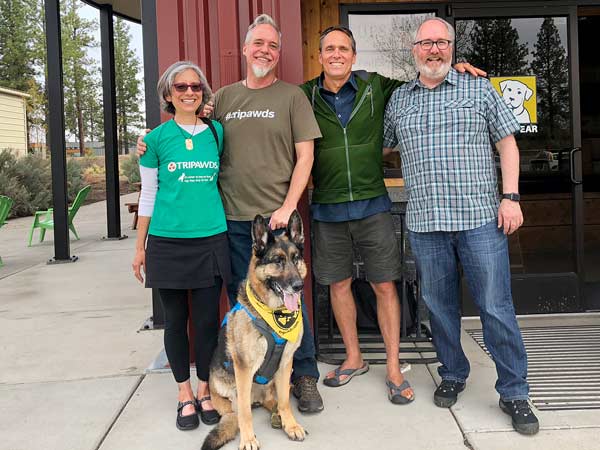 I asked my paw if we could make our rolling dog house look like this. He said no.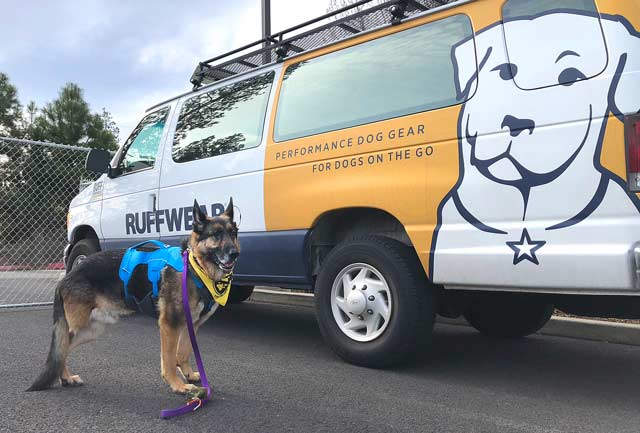 Best of all, I got to meet Angel Skyla's mom, Rae, and her mellow ol' brother, Clyde.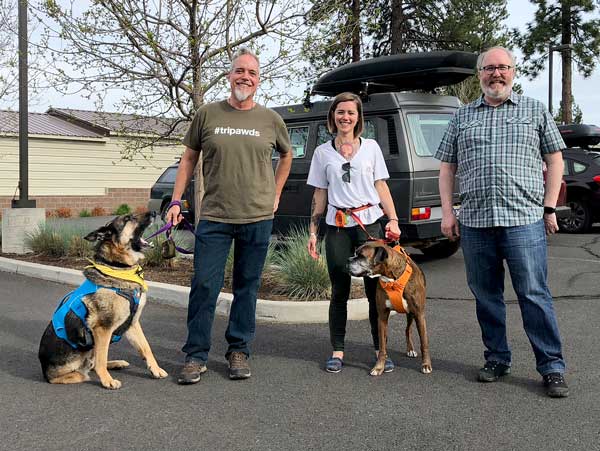 Mom tells me to be patient. "I promise Wyatt, the weather will cool off. Just wait!" Sure, I say. I'll believe it when I see it. Maybe when Stewie and I meet up in a few weeks.
I will report back then.