And just like that, we're off. North, to Alaksa! Can you see it? Me, in the land of mushing and snow and plenty of places to roam.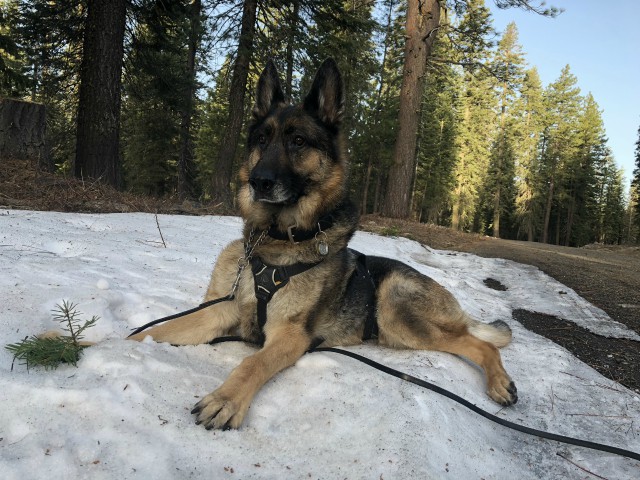 We are getting into the spirit too. Mom and Pops found a pile of snow for me in the California mountains, just 'cause they know how much I love it.
Spring? Where'd it go?! It wasn't much snow, but enough for me and Boo Boo Bear to have some fun!
I will sing my version of North to Alaska all the way there and back. Join me.
Wild Wyatt left Colorado in the year of twenty eight-teen
With Pops his partner and mama Nay too
They crossed the Yukon river and they found the bonanza gold
Below that old white mountain
Just a little south-east of Nome
Wyatt crossed the Majestic mountains to the valleys far below
He talked to his team of huskies
As he mushed on through the snow
With the northen lights a-runnin' wild
In the land of the midnight sun
Yes Wyatt Ray was a mighty Dawg
In the year of twenty-eighteen
Where the river is windin' big nuggets they're findin'
North to Alaska go north the rush is on
North to Alaska go north the rush is on
See you on the road peoples!