The legacy of Tripawds Spokesdawg Wyatt Ray Dawg continues. This month as the world watches the heartbreaking saga of Guard Dog unfold in the panels of MUTTS Comics, we are reminded that Wyatt and Guard Dog have so much in common. This series has really hit home for us, and having the Mutts pack share Wyatt's story today on social media is an incredible honor.
We want to share MUTTS' post, fan comments, and Wyatt's story here for a furever remembrance, and posterity's sake. Here's what MUTTS wrote: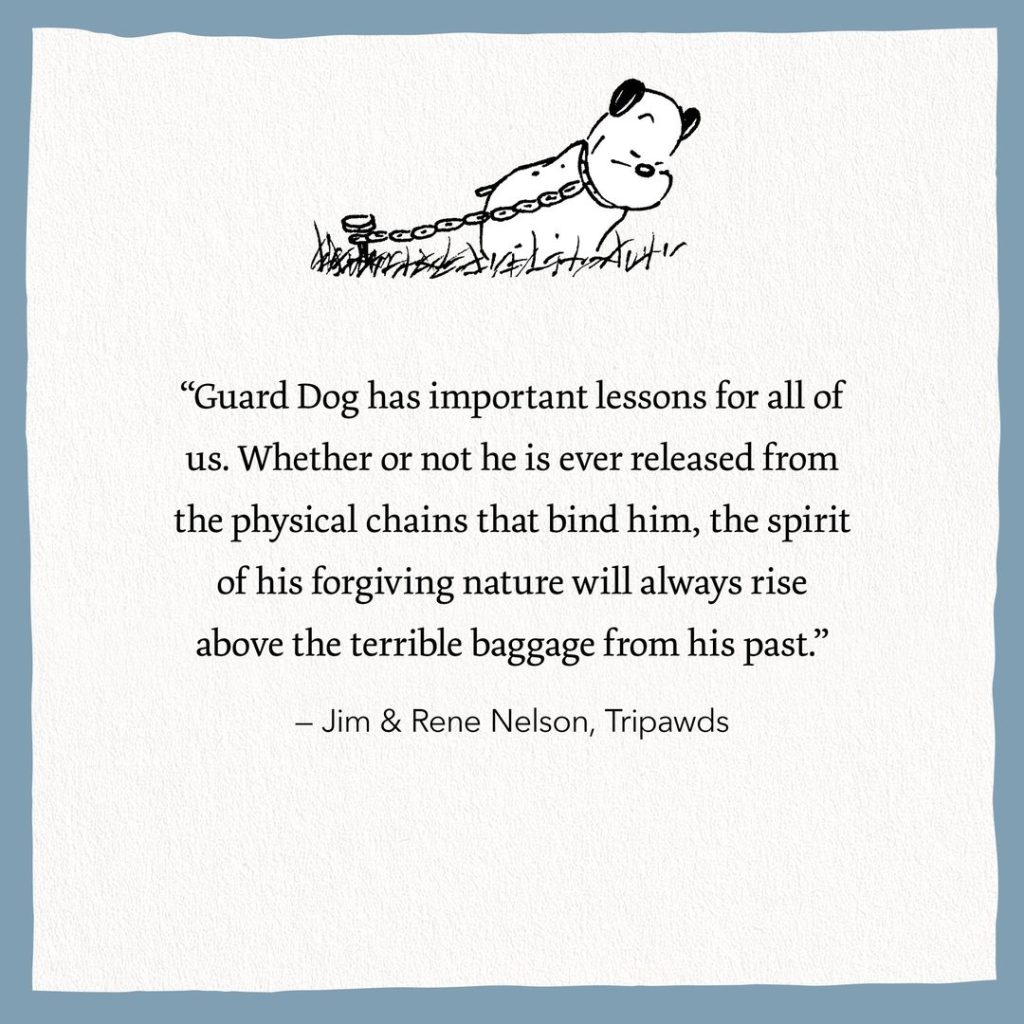 Ode to Guard Dog Wyatt Ray from the Pack at MUTTS
Our friends Jim and Rene Nelson, founders of the nonprofit Tripawds, have dedicated their lives to providing advice and support for amputee pets and their people.
In 2009, their journey connected them with Wyatt Ray, a tripawd "guard dog" who lived the first few months of his life tethered and neglected in a backyard. Excited for attention or eager to escape, his confinement caused the chain to wrap and strangulate his right rear leg. A Tripawds member involved with a local animal rescue helped save Wyatt, who ended up abandoned at a vet clinic. At eight months old, Wyatt joined the Nelsons' pack.
Jim writes: "Wyatt Ray indirectly showed his love for us, as best as he knew how. Our steadfast German Shepherd was not a cuddler. He didn't care for hugs, baby talk, or deep eye contact. If he joined us at night, it wasn't for long. Instead, he preferred to lay at the foot of the bed, always in protection mode and sleeping with one eye open."
"Protecting the pack was his job, and by doing it well he showed his love. You can't blame him, really. As a puppy, his first introduction to family life was to stay chained up out back, ignored and starving for attention. And from that early experience, he not only lost his leg, but a level of his trust in the humans around him."
"It took years for him to regain what was stolen from him at a young age. We cherish memories of those rare occasions when Wyatt felt free enough to let his guard down, and be an ordinary family dog."
To read more about Wyatt Ray — and about a special "heart and soul" dog named Jerry, who inspired the Nelsons to start the Tripawds community — check out Jim's heartfelt essay (written in 2021) on our blog:
One Heart Dog, One 'Guard Dog': A Tale of Two Different, Triumphant Tripawds
Comments from Team Tripawds
FROM JIM NELSON:
Thank you for sharing our story!
We've known many Tripawds who started life as Guard Dogs. It's sad how many dogs lose a leg, or their life, due to being tethered and neglected. So watching the Gard Dog story unfold in MUTTS really hits home. Thankfully, there are also good people people who know better.
Wyatt needed an amputation at 8 months old from being chained up as a puppy. We helped him love life on three legs for 12+ years. So there is certainly hope for Guard Dog. But only Patrick knows his fate…which is my reasoning for my quote shared here.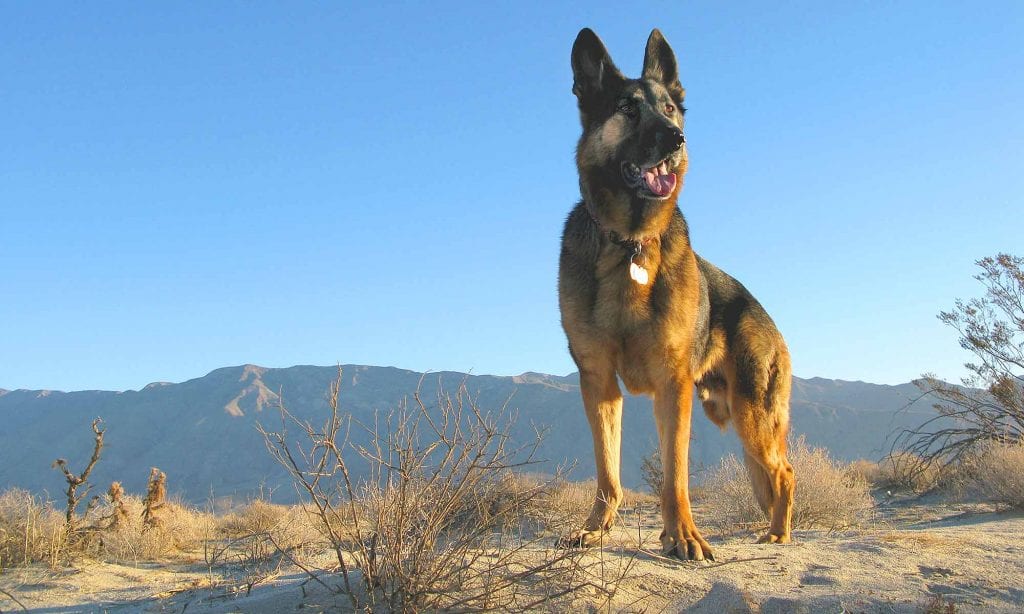 Tripawds Spokesdawg II Wyatt Ray
FROM @TRIPAWDS:
We can't thank the pack at MUTTS enough for sharing Wyatt Ray's story, and the work they're doing to raise awareness for this important issue. Guard Dog has such a great message to share. It is both heartwrenching and heartwarming to watch his story unfold. Patrick is brilliant, and we're certain there will be deep meaning behind whatever happens.
Having had the honor and pleasure to meet Patrick, we also know how difficult this story is for him to tell. And you can't rush greatness. The best thing we can all do is help spread the word. Sharing now with Tripawds fans everywhere…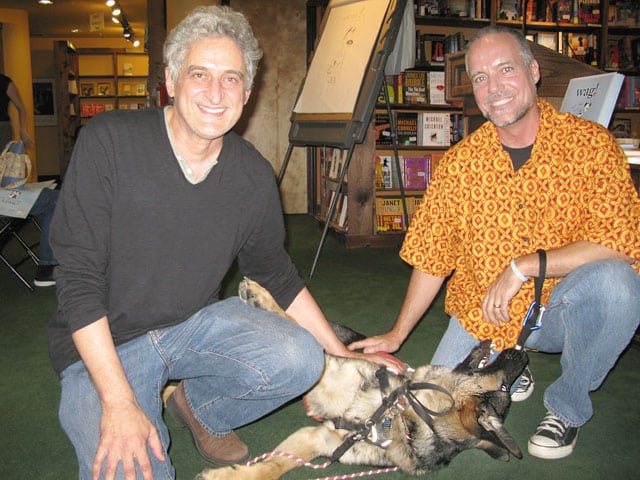 (#Tripawds Spokesdawg II Wyatt Ray meets Patrick at 2009 book signing.)