I wasn't up for doin' much of nothin' after my Christmas morning workout.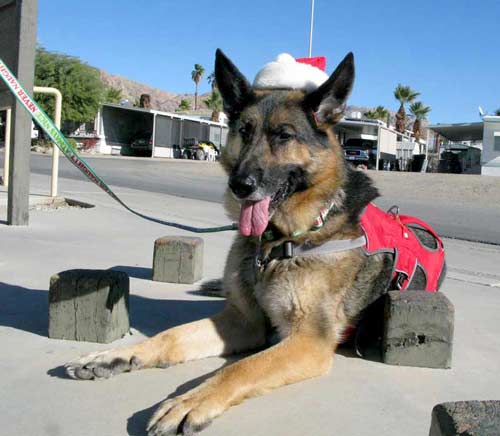 After all that high-stepping and balance work on our obstacle course walk, I was too pooped to party!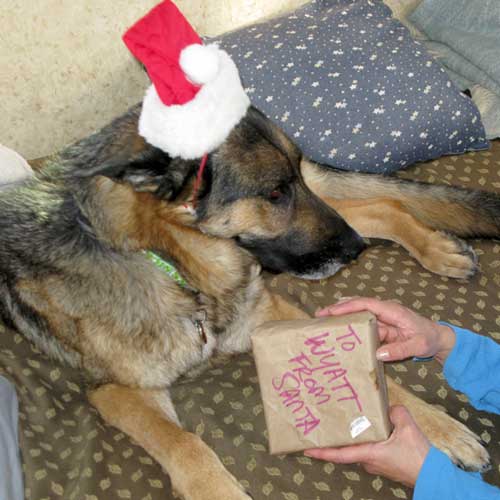 But after I rested, and pooped…I gots to thinkin'…Maybe they got me some more yummy treats! Like that big ol' bone, I'm still workin' on! So I dug in.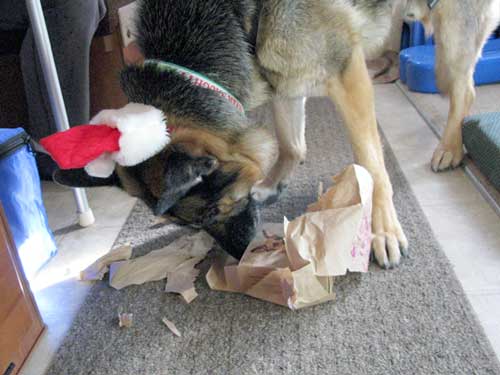 Yeah, I can open presents just as good as Jerry ever did.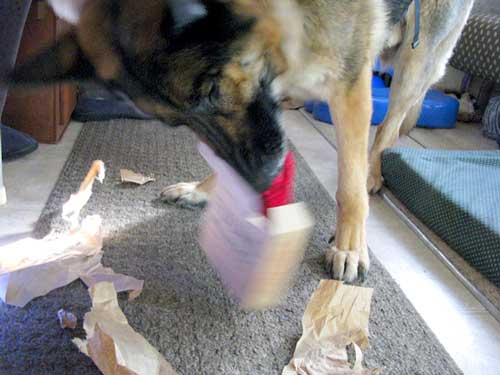 What was it? It didn't smell great, but I ripped it open quick anyway. After all there was another present waiting!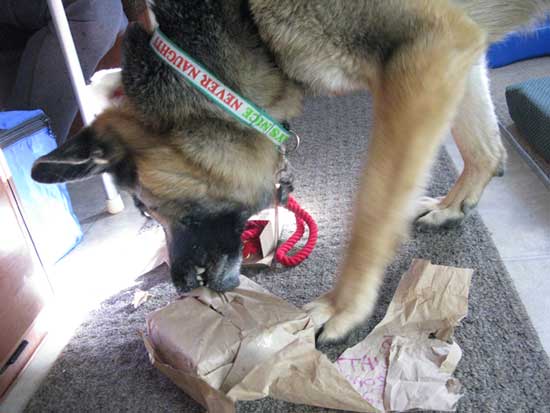 The first one was a stylin' new red rope leash from Found My Animal.
I woulda preferred treats, but it's pretty cool.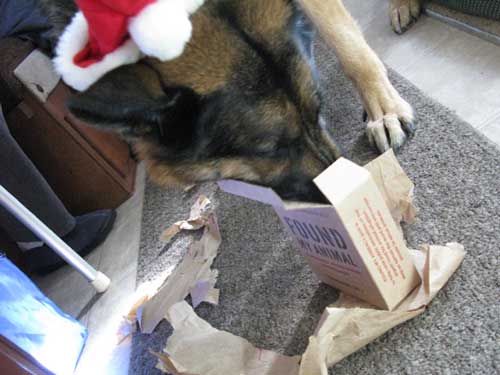 The second was a folding canvas bowl that attaches to the leash. That's cool, 'cuz all Tripawds should stay hydrated on walks! But still, no more treats. Whatever. Opening presents is the fun part anyway. Unless they're treats.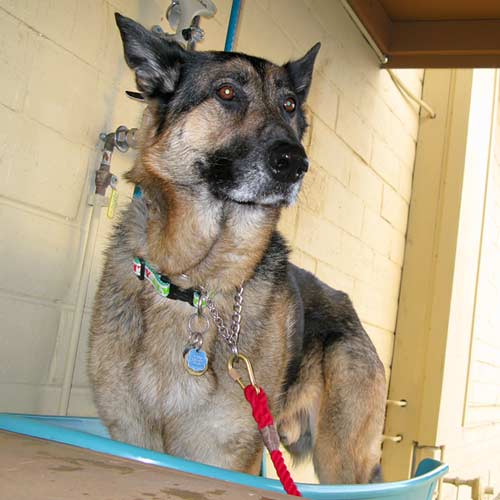 If only I had known the first time the people used the leash would be to take me for a bath! Sigh…
Found My Animal makes sturdy leashes, collars and other cool stuff for dogs, inspired by nautical rigging. And the company encourages animal rescue. I'm cool with that. And I look cool in my leash.
I think my ma got this stuff at the #BetterWithPets Summit she attended. Guess I'm cool with her re-gifting it to me, even if it wasn't treats.