I don't know why humans do the things they do. Take for example, my Dad's latest project: building a desk for himself.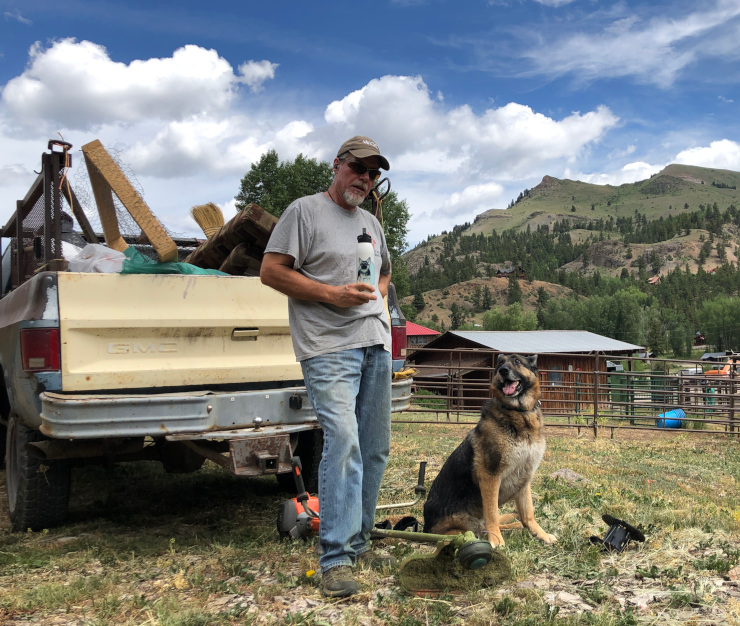 Before we got to the ranch for summer, me and him used to sit on my couch during the day. I was hoppy to share it. He would bang on his computer machine, and I would snooze. Or, when my friend Austin visited, we took over my couch and Dad got to sit at the kitchen table.
But every day Dad would say "Ouch" "Ugh" "Grr" when he would stand up after working all day. Mom said "It's your back. You need a real desk for work."
Then after one back ache too many, Dad got mad at the couch desk. So he tore it out. And then I knew we were in trouble.
It didn't take him very long to build his desk. And everyone thinks it's great. But I sure don't. No more couch for me.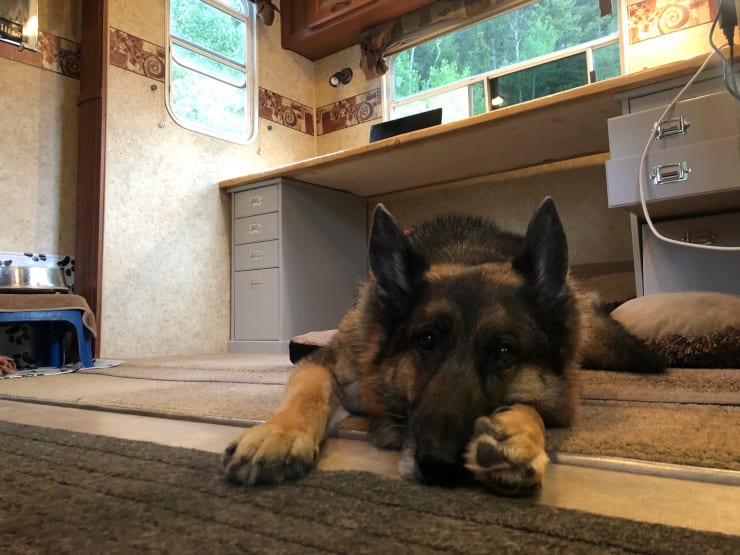 That's OK though. A Tripawd working dog like me has plenty of other things to do around here. Like help Dad at his other job on the ranch.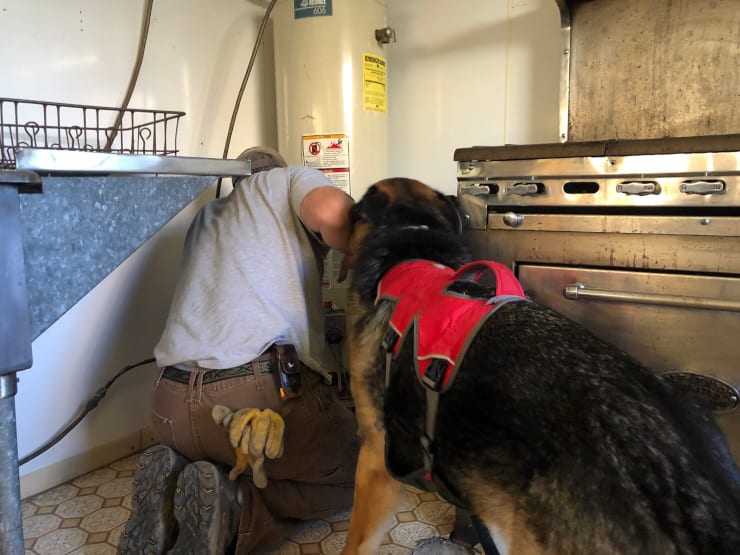 Or just watch the office with mom.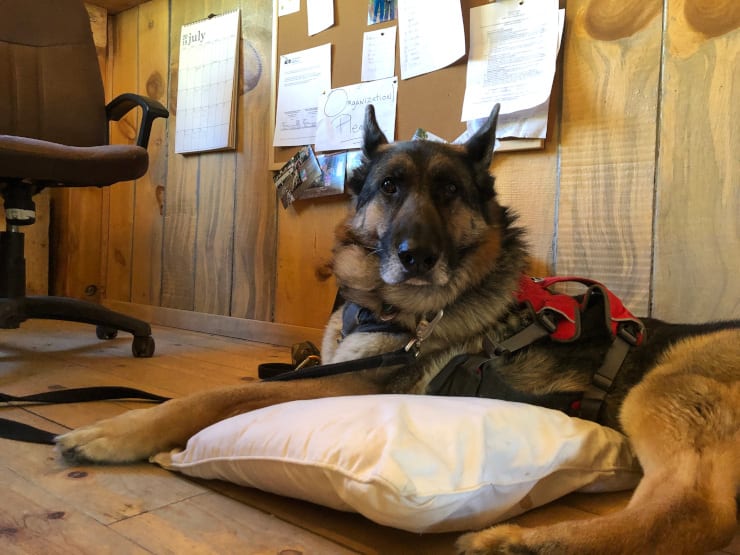 That's my life as a Tripawd working dog. But it's not all work and no play. Wanna see what else I've been up to this summer on the ranch? I knew you did!