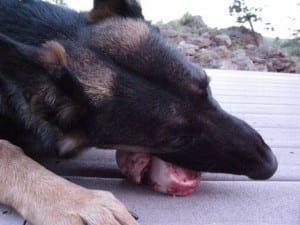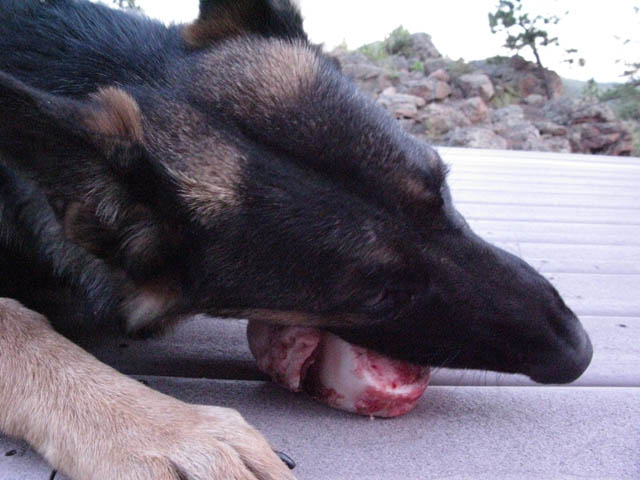 This week I got my first tastes of something called the BARF diet.
I know what you're thinking. Pretty sick. Next thing you know, I'm going to tell you how I like to eat moose poo too (yum!). But check this out:
My Mom gave me raw chicken to snack on this week, and then yesterday I got this big huge cow bone. Man, that thing rocks! I've been working on it for two days now, and I think I finally picked it clean.
I'm still getting my kibble and some homemade chicken stew mixed in, but Mom says she wants to start feeding me nothing but human foods.
You won't hear any complaints from me. Yum!