Last week I went to a pawty. But not just any pawty, a Tripawd Pawty! I got to meet my Arizona pals, Chuy and Dixie, and even Nikki and Buddy's pawrents, Ted and Mary, came by to say Woof!
Chuy and Dixie are the low key, play-it-cool type of dogs (although I think Chuy didn't want to let on how crazy he can get!).
For some reason they don't like to run around wild and bark at anything that moves. Hmmm…wonder why? But that's OK, because I still think they're cool. We got along pretty good despite my pestering them to let me chase 'em around.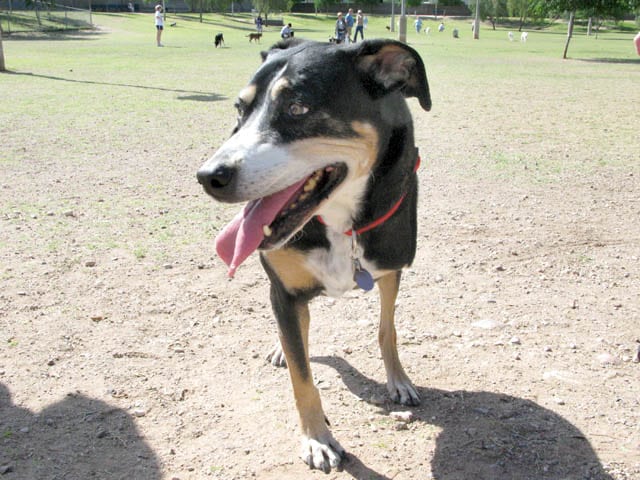 I really liked being around Dixie. She's so calm and self-assured. She's got the Tripawd 'tude and she wears it well.
The best part about going to a Tripawd pawty at the dog park, is that all the humans there think we are AWESOME.
I mean I already know we are but it's so much fun to watch their jaws hit the dirt when they look at us and go "hey, those dogs are all missing a leg!"
I had to leave Arizona after the pawty (no, they didn't kick me out, I'm going back to Colorado with my pack). But I hope that Chuy, Dixie and some other Tripawds that are in the area will continue to have pawties and keep on showing the locals that Triapawds rule!