When Codie Rae told me I was going to a new home, she did not tell me that it was under the condition that I work off my room and board. I think she was trying to get rid of me because she knew that Mister Perfect Travis Ray was coming for a permanent visit.
Since I've been a part of this crazy pack, I've made videos, worked in the blazing hot sun as an ambassador, gone on hospital tours and now, I've been subjected to starvation for the sake of another hinky Tripawds contest.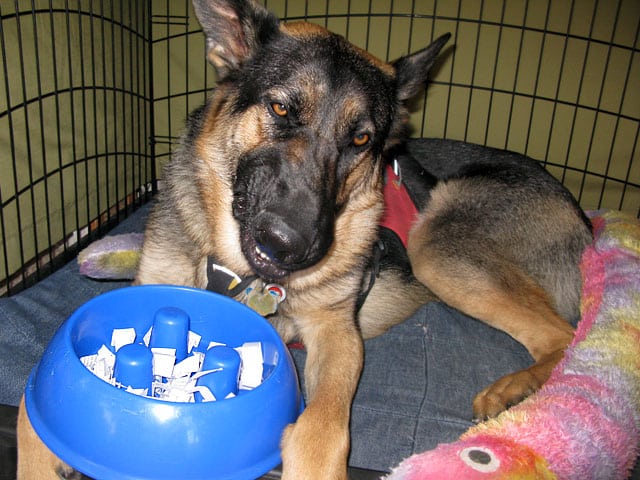 The other day my pawrents put my food bowl in front of me. Thinking that perhaps there was something edible inside of it, I jumped in and took a big bite of  . . . paper! They said I was picking a winner or something.
Geez. How low can they go?
Then again, I guess it ain't all bad. We've left California and are now in another desert, in Arizona. I've never been to Arizona, so I guess there's one perk of this Tripawds Ambassador job.
Hmmmm….I guess it ain't so bad after all.