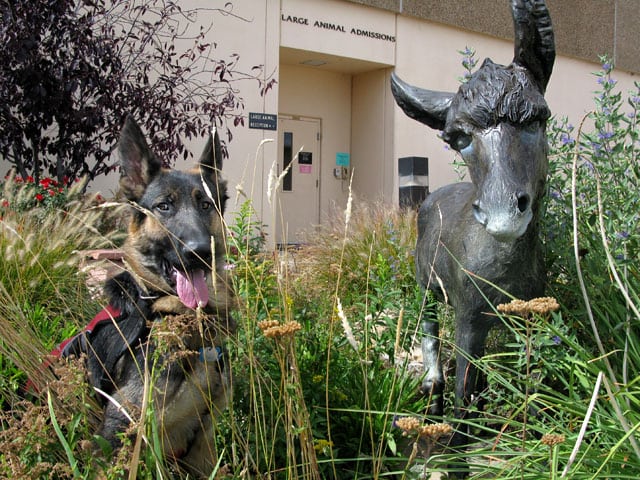 My pal Max's Mom was talking about prosthetics for animals the other day in the Tripawds news blog. That story reminded me about someting that happened to me recently . . .
When I went to see the good people at Colorado State University's Vet teaching hospital back in October, I cruised around the campus and stumbled into a three legged donkey!
Ok, well, kinda. It was actually a statue of Primrose, a famous three legged donkey that the docs at CSU saved back in 1998. Here's the story on a plaque next to the statue of her.
"When a few months old, Primrose's hind leg was mauled by dogs. The leg was amputated and a prostheses developed to enable her to live a full life in the mountains of Colorado."
Sculpture by Dawn Weimer outside the Large Animal medical Center at Colorado State University, Fort Collins.