When I got picked to be part of Mom and Dad's pack, I never had my own toys before. I spent my life at the end of a rope, and the only fun I hever had was playing in the dirt, or barking at people.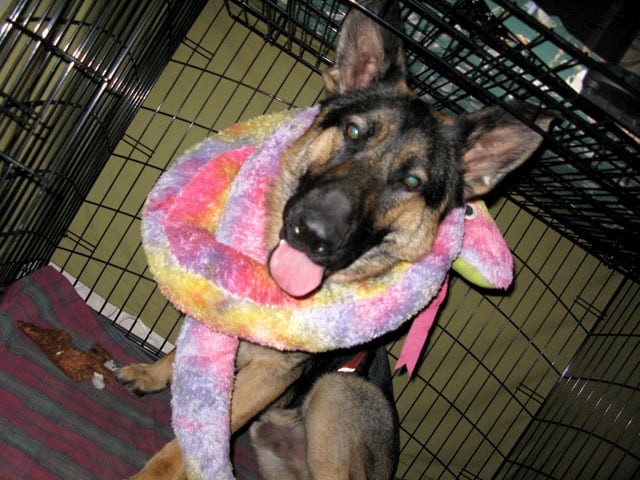 But since I came to live with my pack though, they keep bringing me all kinds of cool stuff to play with. Like this big fluffy snake. And some guy named Bart. I heard the humans call them toys.
Whatever they are, they sure taste good. Especially the white suff that's always inside them.
Yum!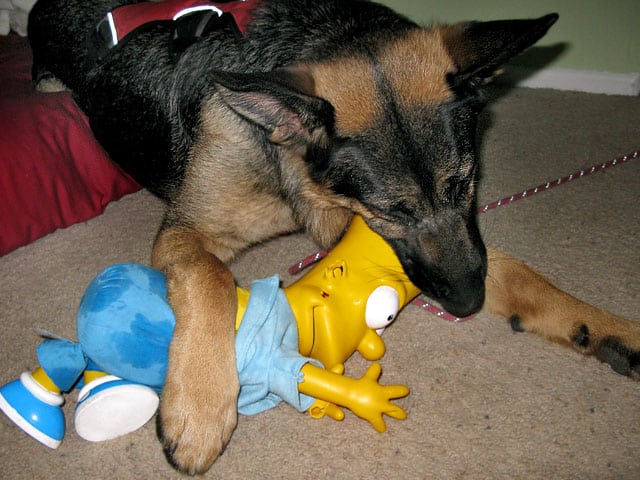 Oh, by the way, can you see that white strip across my nose? That's from that stupid Gentle Leader that Mom and Dad keep making me wear whenever I walk. That darn thing is making me lose my hair on my snout! I keep trying to tell them I don't need it. So they take it off me, and the we go on a walk and I guess they don't like the way I walk without it, becuase right back on it goes.
Maybe some day I won't have to wear it anymore. I'd sure like my nose hair to grow back!