Just when I got my groove down at the house that doesn't move, away we go in the dog house on wheels to somewhere really cool for dawgs (bet you want to know where huh?).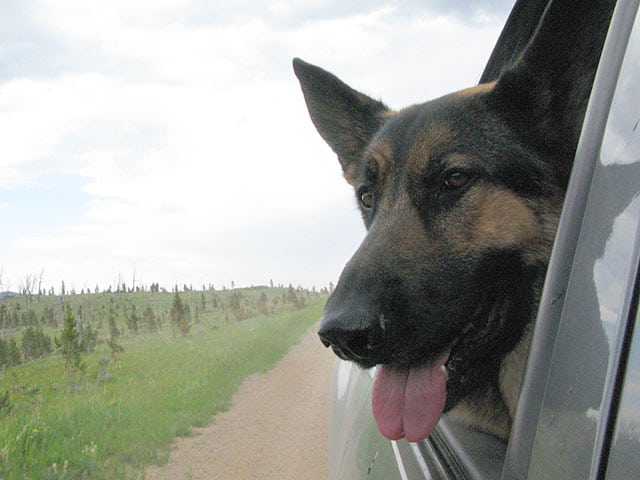 But before we left, nopawdy gave me time to tell you about the how da Oaktown Pack rocked the Rockies!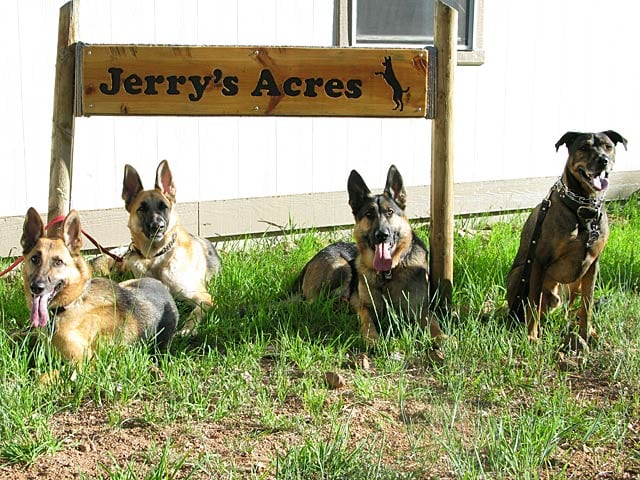 There I am, minding my own bidness one afternoon in July, chasing rodents and moose, hangin' and chillin' in the cool cool mountains. When all of a sudden, the Tripawds mobile shows up and there's my homies from Oaktown! No joke dude, they came all the way from Cali for ME! These are the cool dudes that took care of me after I got my leg cut off.
We got down to some serious prey drive fun. You know, barking and sqwirels and chasing deer and raising hell in the trees. We ROCKED!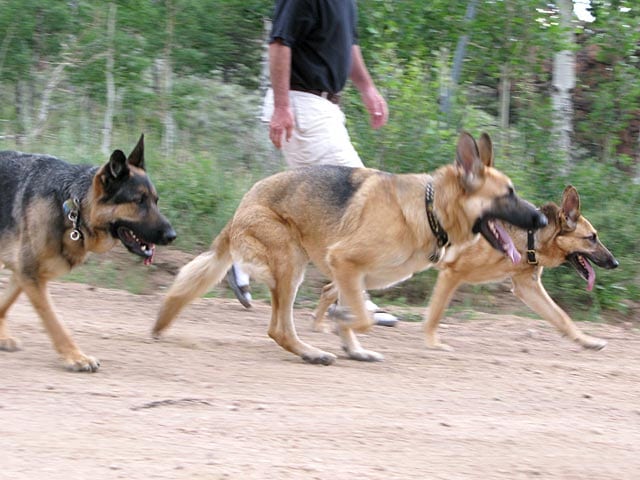 Haaaa! Whatup with that wussie Travis Ray? He's got his eyes closed because he's afraid of the woods! Hah! 
It was dope! I can't believe they came all the way to see ME. Even when Smokey B. took off and wouldn't come back (I tole him he was gonna get it!), the humans didn't get mad. Maybe it was all that WINE they were drinking! Hah! BUSTED!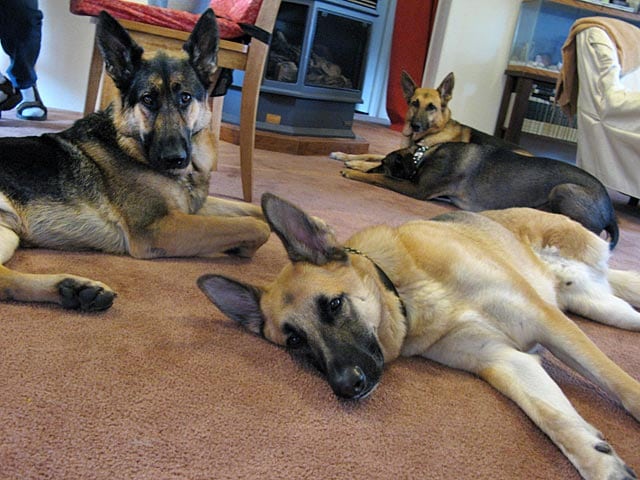 Way cool to see my buds. I hope they come back again (Mom says "no way are we going to Oaktown in the dog house on wheels!).
Now, hang on and wait till I'll tell you about where I am NOW. But you gotta wait. OK, don't pee the floor, you can hold it, I'll tell you soon, I swear.