Oh suuuuure. Traveling is fun? Who says?
Eight hours going across boring Kansas with nothing to do but take a potty break in this one horse town.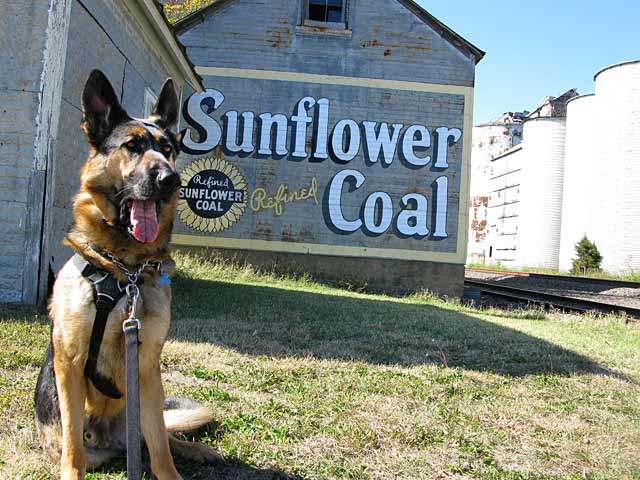 Where's a tornado or some real action when you need it?
Aggggh! What the heck is that? 
Duuuuuude. I've never seen one of those things before!
Aggggh! Get me outta here!
Just another day in the life of an Oaktown dawg in the country.