I've had three surgeries in my life and my people thought a fourth one would be a smart thing to do. Whaaaa? Nopawdy asked ME!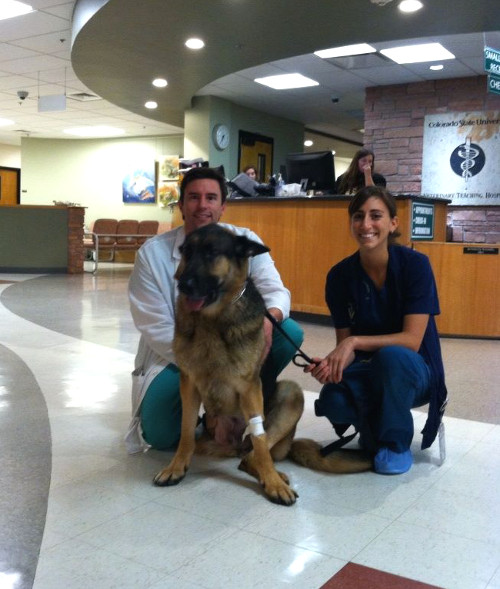 Thanks Travis Ray! If you hadn't have bloated I wouldn't have gotten a camera and knife stuck in my belly. But nooooooo. My people learned about bloat and then panicked. They talked to other panicky smart people who say that a "gastropexy," which tacks my stomach to my abdominal wall, is a smart thing to do for a German Shepherd like me. Otherwise if my stomach decides to flip over one day, which happens to a lot of Shepherds, I could die within minutes!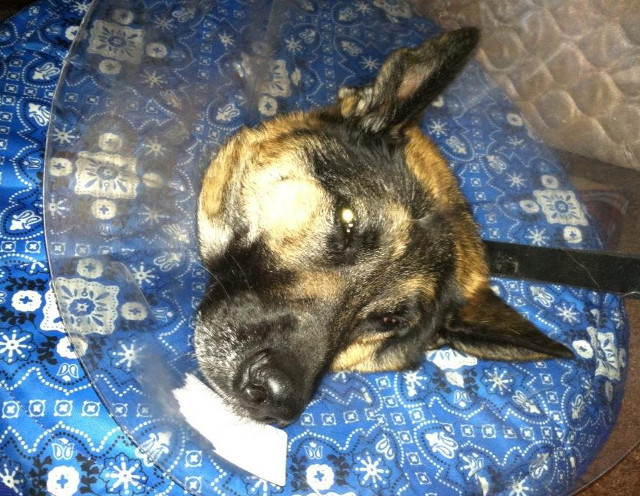 Well I don't want to die, I got too much regulating to do. So here I am, zonked out from this surgery AND they even took my right tonsil too! The good Dr. Imhoff and Dr. Smeak and that nice vet student Marcella didn't tell me they were gonna do that! But it was looking icky and the smarty doctors said it needed to come out. So they did and now my tonsil is in a lab being looked at. Someone said "could be cancer" but I don't buy it. Cancer, you don't dare mess with me, got it?!