It ain't easy being the Tripawds Spokesdog. On Friday my folks thought that it would be good to celebrate Tri Day by giving me a bath! What the …?
Oh wait. I know why they did it. Because they want me all spiffy for the Western Veterinary Conference we're doing this week in Lost Vegas. Yeah I get to be a dancin' poodle all week, struttin' my stuff and showing vets what Tripawds can do.
Being a spokesdog at a conference is hard. The place where we stay has nowhere for a dog to have fun. Show days are long too, but the vets make it easy. After all, who better to come up and pet me all day long than humans who totally GET dogs like me? They're my kinda peeps.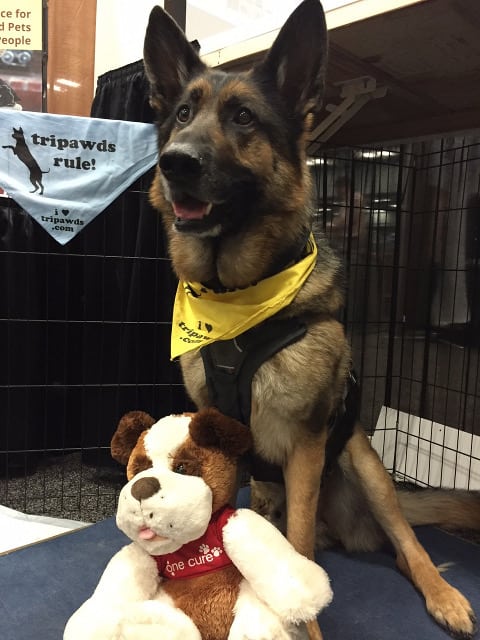 If you're in Las Vegas between March 5 and 9th, come see me at WVC!