Hey pawty people, it's been a long time hasn't it? I've got so much to tell you. My summer was full of unexpected adventures. Instead of patrolling the ranch like every other summer, I watched over the lake at Jerry's Acres when my k9 coach said I could swim again.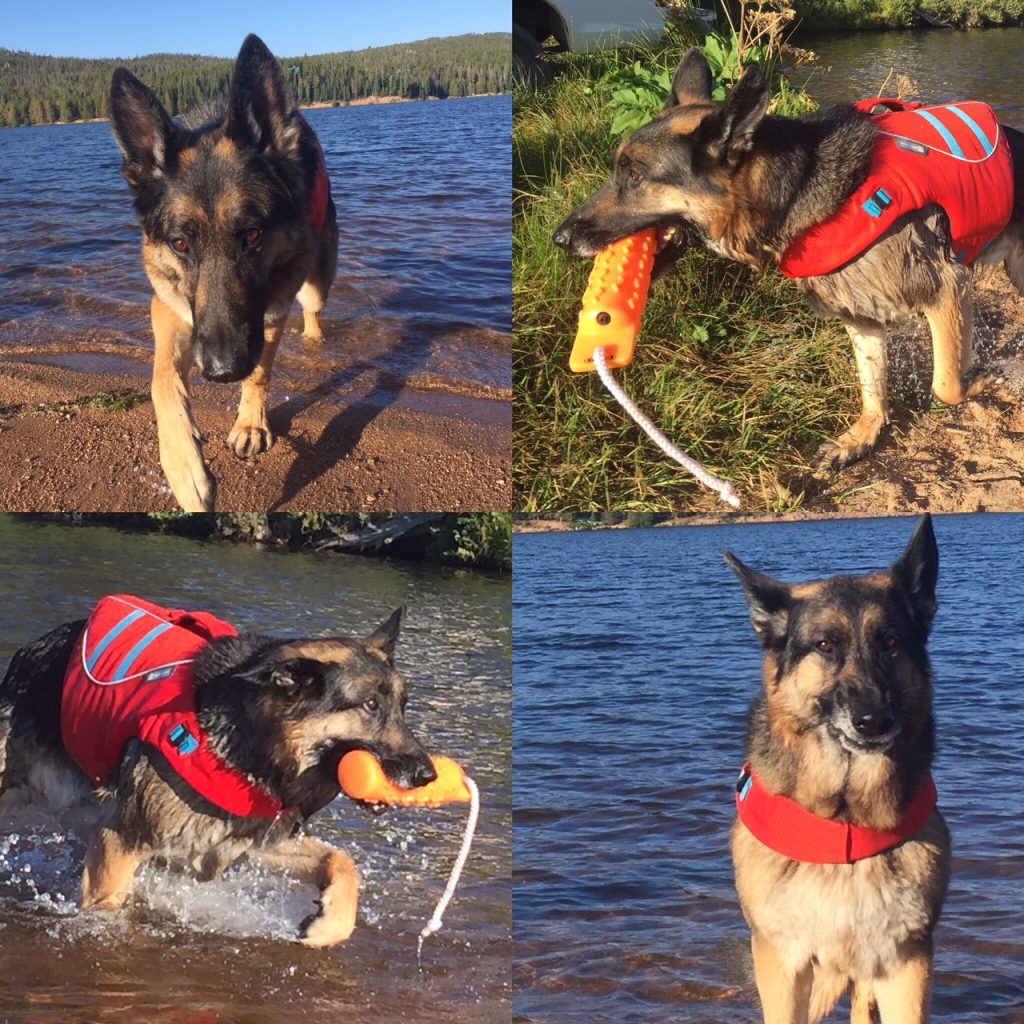 I dig the water. I can swim all day. You'd think I was part Lab or something. But I'm not all about swimming. When I don't feel like doing laps, I play turnip toss with my dad. Check it out.
We spent all summer in the mountains. I loved it there. No leashes, hardly no people and lots of crazy animals around. Oh but did you notice I said loved? Yeah, my people put a sign out in front of the dog house one day and the next thing I knew, they took everything out of it. Soon after that, we left in the dog house on wheels and some new people showed up with their stuff.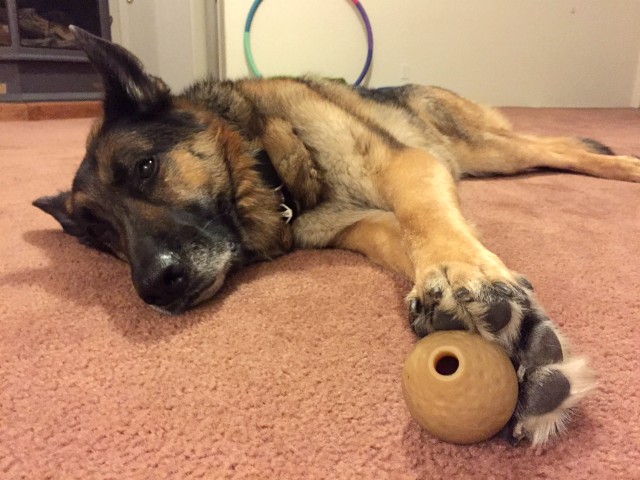 Now it's time to get back to the road dawg life. That's cool, 'cause it's all I really know. Been doing it since I was a wee thing. I love the different places we live all year. Well, usually.
My people parked the house in California a few days ago and it's HOT here. I didn't even get to play in the Colorado snow this year. What a drag for this snow dog. My mom say she hates snow and cold and all that. So when the white stuff falls from the sky, we leave. We do what she says in this pack. After all, when mom is hoppy . . .