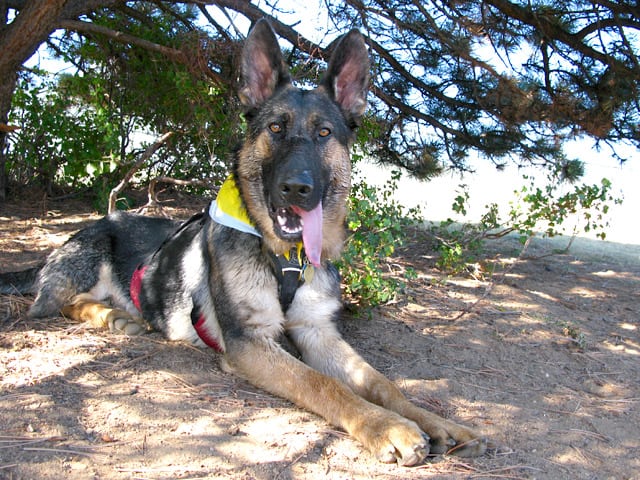 On September 19th, my pawrents and I went to the Morris Animal Foundation K9K Walk to Cure Canine Cancer.
I was proud to be there representing the Colorado branch of Team Tripawds. I could feel my Spirit Brother Jerry there with us, hopping right along with all the cool dog pawrents and dogs, all raising money and doing their best to find a cure to that nasty disease.
The walk wasn't all sadness though. There was an awesome dog park right next to the route, which no dog in his right mind could resist.
Even with all that walking I did, I wasn't too tired to play with these rowdy pups!
Thanks everyone, for helping out Team Tripawds and the Morris Animal Foundation raise $15,562 to help with canine cancer research.
Once again, I showed Mom and Dad that I can play nice with other dogs, even four legged ones.
 See, I told ya so!