We've been at this Desert Rose place for a while now, it must be our new home. It's what they call an RV park, but I sure like that place in the mountains much better. Here I'm learning about these things called sidewalks, and how you're supposed to walk on them even though there are huge green fields all around.
What is a golf course anyway, and why to those funny looking two legged critters with the long black necks get to hang out there? They waddle around like they own the place, and boy do they look tasty!
I do get to run though a big desert field, but it's really dusty and I'm always getting little sharp thorny things stuck in my paws. And I never get to run off leash, except when playing ball in the big rocky fenced in area with all the empty RVs. But I only get to play ball after my people make me walk up and down all the rows… Wyatt stop. Sit, down, stay, Wyatt come! Repeat.
Eventually that ball comes out and I get to run crazy wild. The rocks hurt when I slide to a stop and bounce around biting at the ball. But my leg is getting stronger, and that callous I've had on it from dragging sometimes is getting tougher.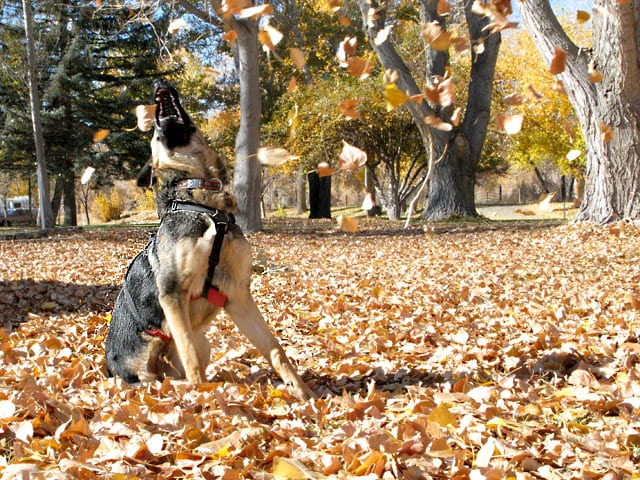 A couple times we went for a short drive to another RV park that's much prettier. It's got lots of trees, with lots of leaves, but I guess is too far away for René to ride her bike to her job at Amazon, whatever that is. I don't mind this little house on wheels so much, since I can get up on the couch, but I definitely liked it better when we all worked at home.