There's this thing called "beer" that my pawrents seem to like. They like it so much, they went to a big factory to see how this stuff called "Shiner Bok" is made.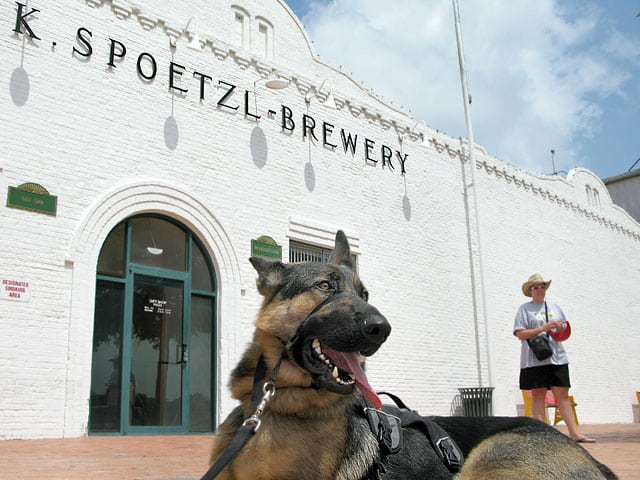 Of course, the beer people didn't want ME in their factory. Can you believe that?
I guess the Shiner people haven't heard that the Texas Rangers thought I was cool enough to go into the Alamo.
Since then, it's gotten real hot in Texas, so there's no more leaving me in the truck. Now I go everywhere with my humans and they have rearranged their lives just for ME.
I can't wait to get back to Cooooolorado. I like Texas but I really hate the heat. Whenever it's sunny, I always look for shade. I won't walk another step if it's too hot for me. This black fur of mine is really warm, you know.
And by the way, if you see any dog locked up in cars this summer, be sure to ticket the ignorant humans with one of thise My Dog is Cool flyers.