You haven't heard from me in a while. You know what that means? It means I've been a Very Good Dog.
Ok, maybe not all the time, but you haven't seen my name in the headlines either, have you?
I've been an almost-pawfect dog, even at the Colorado Tripawds Pawty which my pawrents were really worried about taking me to.
They thought I might try to eat a Golden, nibble on a Shitzu or go around with my Sherrif Wyatt act.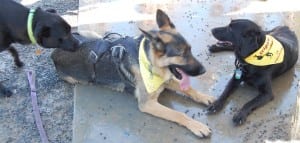 But I dunno, something about being surrounded by my peeps just made me want to relax and have a good time. There were so many Tripawds there, and I got along good with all of them, even Rhyss! 
I was really hoppy all these Tripawds showed up, it was a good day. Mom and Dad were relieved that I didn't do anything to make people mad at me. Now we can have another pawty!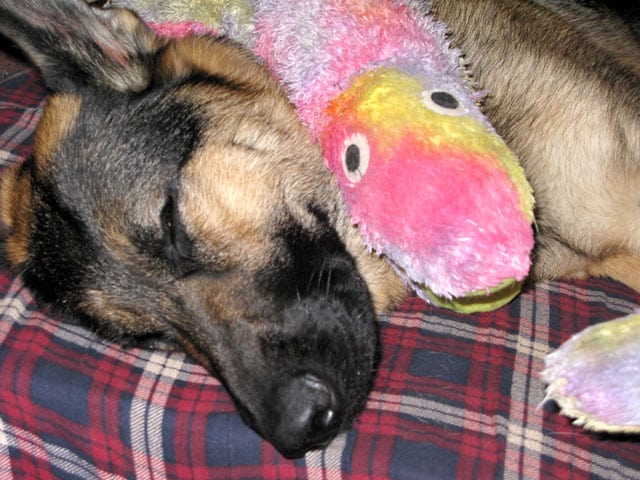 When I got home I crashed hard. There's nothing like an afternoon of pawtying to make for one hoppy dawg.
Power to the Tripawds!