Oh California, how I missed you! Land of wide open beaches and waves and sunny skies.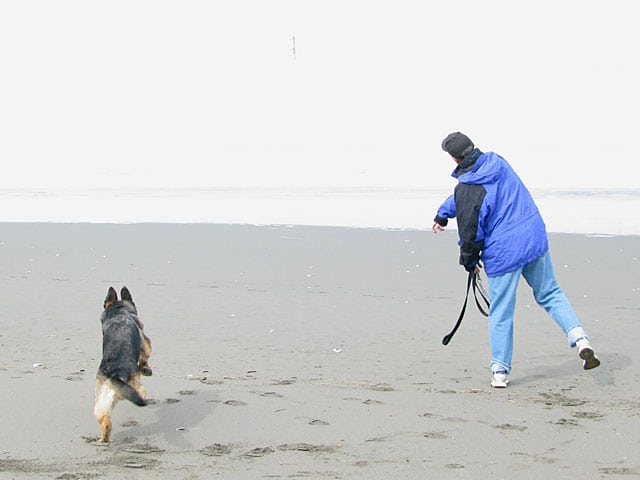 Ok, forget the sunny skies part. It was Northern California after all.
We left Arizona and drove and drove. I thought the scenery looked familiar.
It was! We went back where we started last fall, to the windy cold city of Eureka.
Mom and Dad drove us all the way back, to say goodbye to an awesome friend they loved a lot. They were very sad. I know they will miss him.
I tried to cheer them up with my crazy antics. And even made silly faces just for them.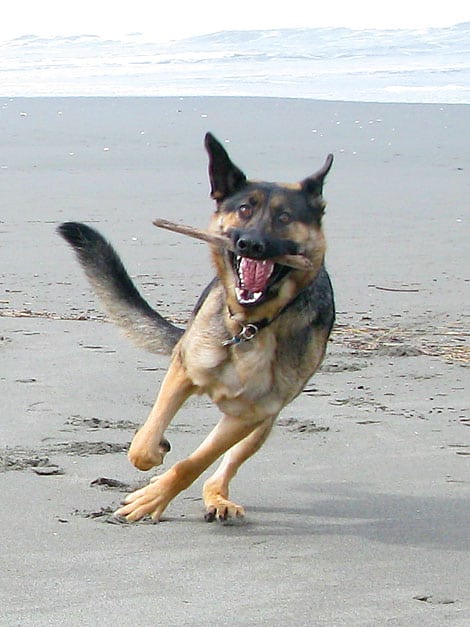 It was all fun and games for me. And I even behaved myself wherever we went.
I got to run without a leash on a long, long beach. The weather was nice and cold, just the way I like it.
But my beach bum days are over now. I heard something about going to this place called "home."