I've got a new routine now, and it ain't so bad. You see when the peeps go to work, Barney and I get to ramble on down through the ranch.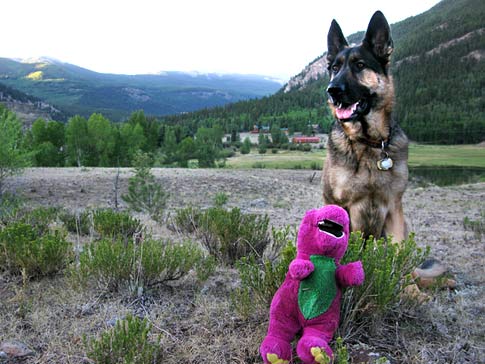 Through the trees, into the sage brush, and up over the mountain we go. Sometimes we mine for gold, and other times we lend Smokey Bear a hand to make sure no fires get started in these parts.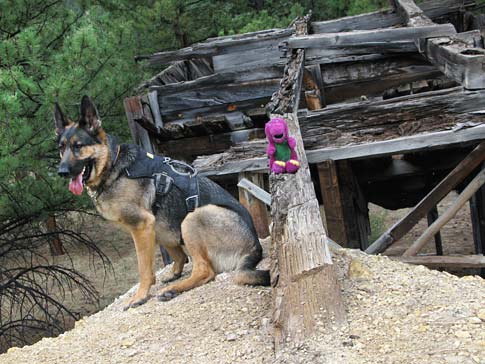 It's a good life I'd say, although Barney isn't used to so much walking. Those little legs just don't go fast enough for my speed. He always wants to take a break when we've got work to do. Lazy punk.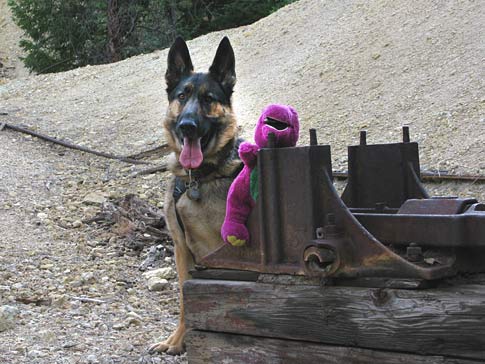 Barney won't be here for much longer. Check out his Kill BarneyBlog, I think the dude is spent.
He'll soon be on his way to other places, where he can make some other dogs really happy. He ain't so bad you know. I might actually miss him a little.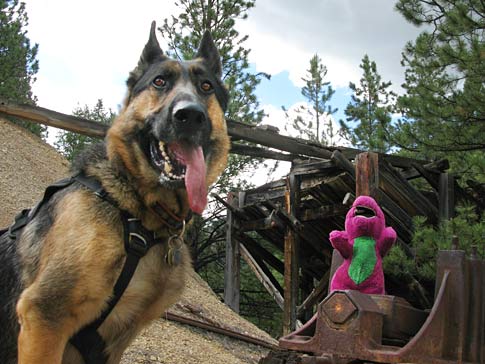 Maybe Spirit Jerry was on to something. I had fun with that little beast!