Well, that is if you live in Kansas, Missouri, Southern Illinois, Indiana, Ohio,the Virginias, the Carolinas, Georgia, Memphis, Mississippi, Loosiana, and the South of Texas, New Mexico, Arizona and California!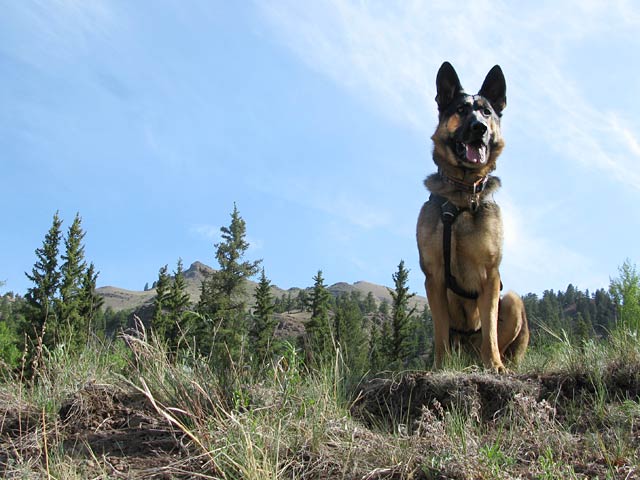 My duties here as Sheriff of this Colorado ranch are done next week, and we'll be back in the saddle again.
Look for our rollin' Tripawds dog house on wheels coming to a town near you, starting around October 1.
We're headed to the Greyhounds Rock Canine Cancer Conference in Virginia! Then out west to stay warm all winter.
And if you got RV parking, even better! Hey I promise to behave myself, I can be The Best Guest Ever!
Wanna pawty? Drop me a line, let's meet up!