Dang I just love all the purty leaves on the ground. It's so much fun to roll around and do my Devil Dog impression, as Mom calls it.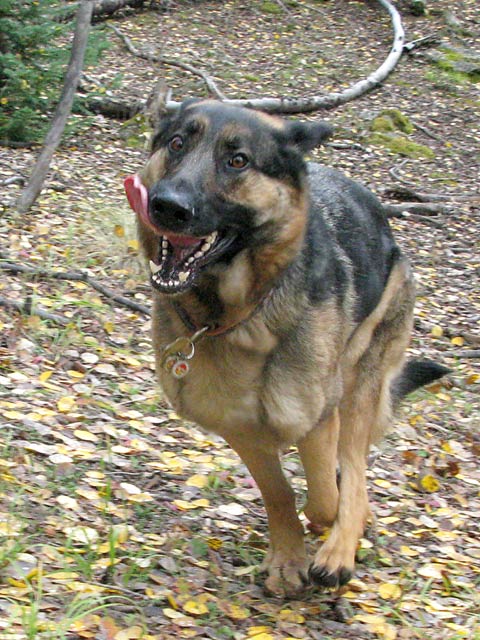 How come the leaves don't fall all year long? Wheeeee! This is FUN!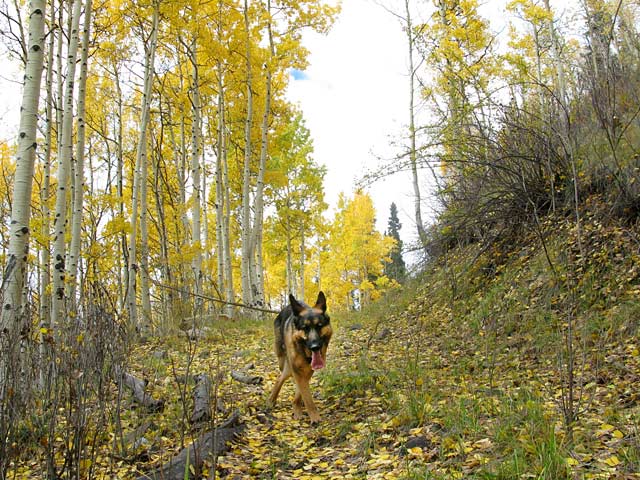 That was then. In Colorado.
Now that we're on the road and in a place called Virginia, for some big deal next week with greyhound packs, I can't run like this anymore.
From here on out, it's all about being on-leash and trying to behave myself. On. Leash. Every. Day. Yuck!
This East Coast place is so full of people, there's no roaming like a buffalo for me, like when I was the sherrif on the ranch in Colorado.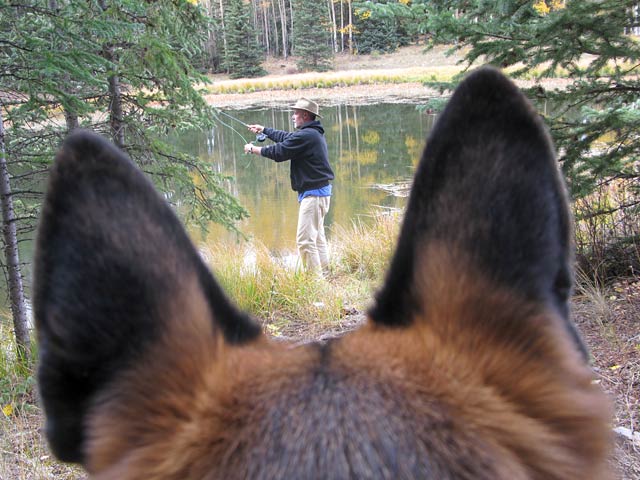 But that's OK. Because every time I ack like the Sherrif, and I get all barky because I hate the leash, Mom gets all nervous and she stuffs treats in my face to make me shut my trap.  Like she did here at Treats Unleashed in this town called Columbia, Missouri, where Tripawd Daisy lives.
This leash thing might not be so bad after all. East Coast, I'm ready for ya.
Are YOU ready for ME?