Yo Santa, wait for me! Hey Donner! Blizten! Check me out, I can fly too!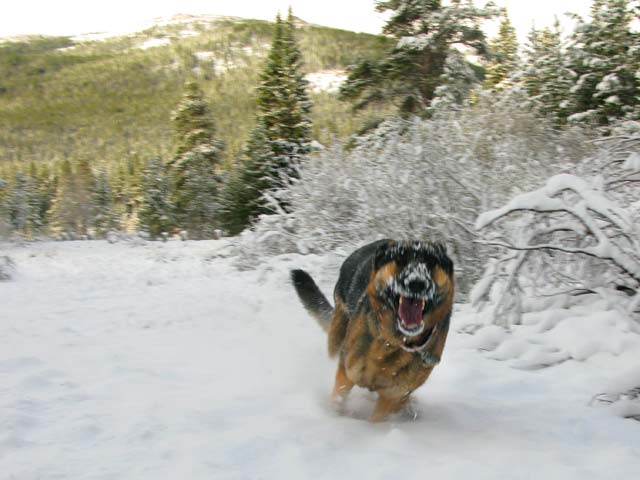 I'm ready to fly with the team, I wanna come too!
See, my people dragged me to this place called Texas, where it's sunny and hot and sure doesn't look like Christmastime. They tell me you're coming here in a few days but I'm having a hard time believing that.
Santa, I've been such a good boy. Remember my surgery? Well, I sure put up with that real good, didn't I? I mean all that pokin' on my butt, and I only growled at one vet tech. And even though the docs say I can't run around until my next test on January 2nd, I'm keeping my zoomies under control.
I been real good Santa, I promise!
Hope to see you at my doghouse on wheels soon. I'll have cookies waiting.