Hello Tripawds Boys and Girls, did you have a Merry Christmas? I sure hope so cause you deserve it.
Woo hoo! Santa found me! Thank you Santa!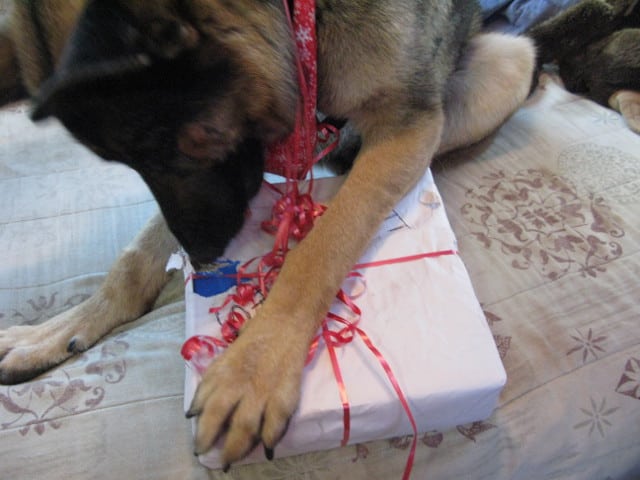 Christmas was exciting. I saw Mom getting all worked up because of these tomato warnings on the radio all morning. She was worried the tomatoes were going to come and get us. I don't know why she's so afraid of them, I think they're yummy.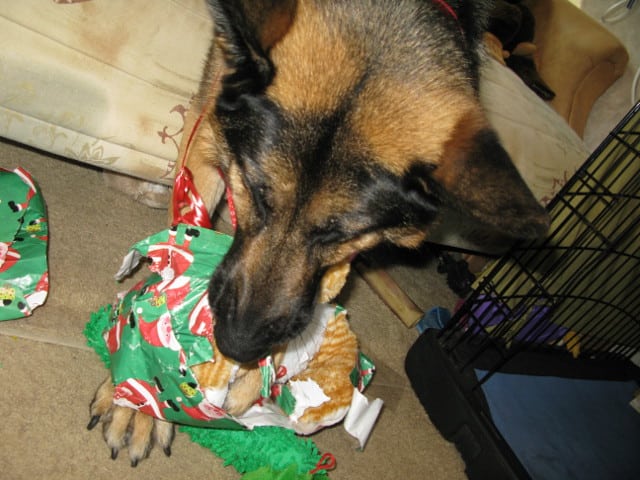 Santa sez I was a good dawg all year. I got some really cool toys, and even my Oaktown Homies remembered me! Dad says they sent doggie crack in these treats, cause they were so good I wouldn't give 'em up until Mom put another present in front of me.
When all the unwrapping was over, the tomatoes didn't get us and I'm so glad. Now I get to play with my new kitty!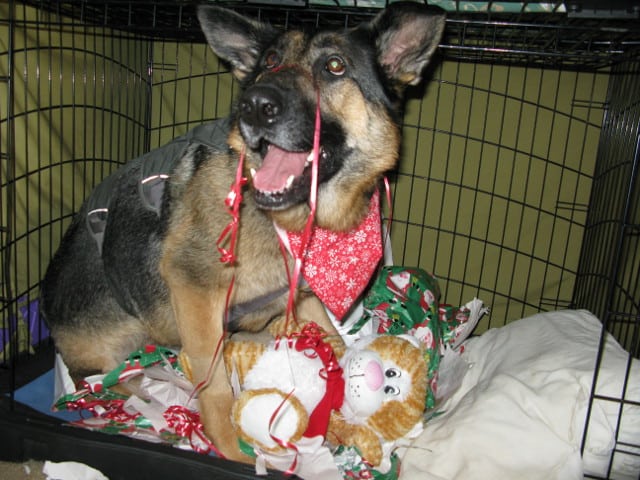 I hope Santa was good to you this year. And if you didn't make his Good Dawg list, well I'll have a talk with him if you want.