Well folks, it's been almost two weeks since I left the Aggies and life is good. I can run and go crazy, no more doctors telling me what I can and can't do. Look at me! I'm freeeee!
That was me in this tiny Texas town called Lukenbach.
Mom and Dad go there all the time, they like to hear the music.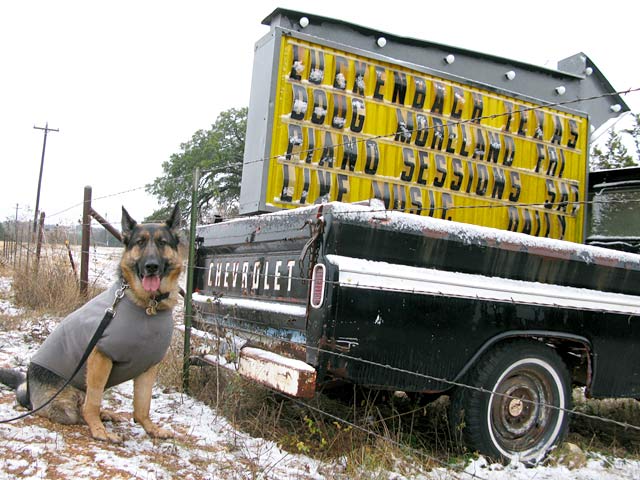 They say everypawdy is somepawdy in Luckenbach.
Don't they know I'm somepawdy everywhere I go?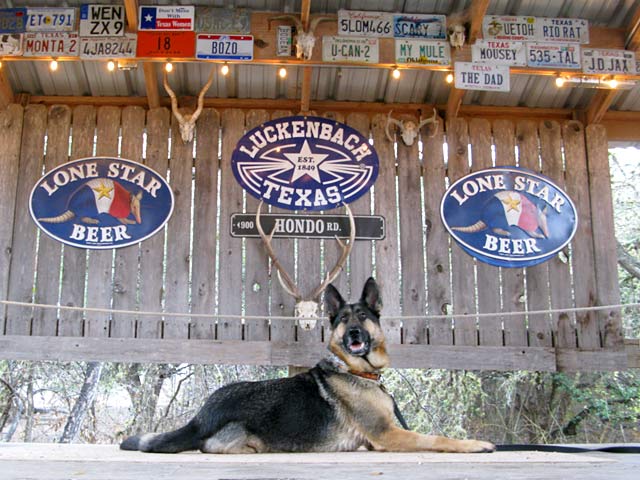 Hey man, I'm with the band!
Well, that's it for now from Wyatt Ray Dawg's Universe. What's new in yours?