I'm a team player, oh yes I am
Just like Spirit Jerry, I got to hang with Spirit Calpurnia's Pack,
The Odaroloc Sled Dog Team, before I left Colorado
and they went up to Alaska for winter.
And for one awesome training run, I got to be a Sled Dawg!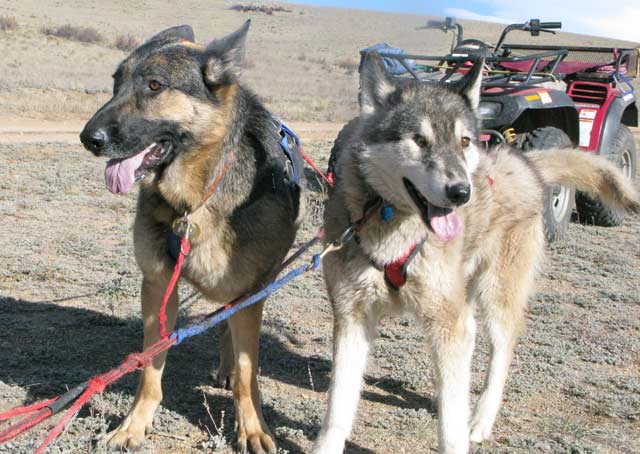 Who says Tripawds can't do it all? Man that was fun!
Best day ever!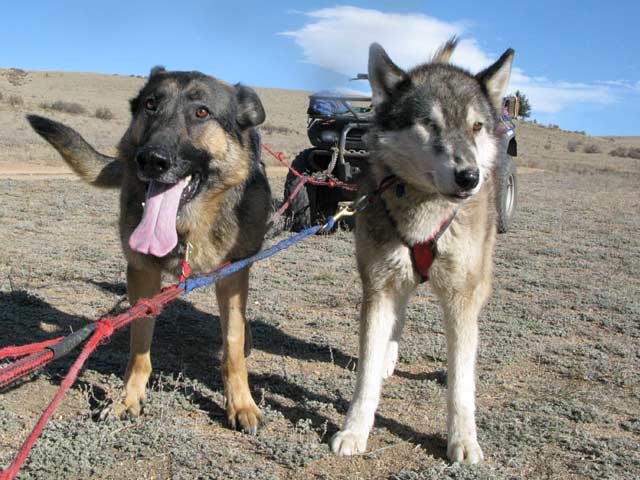 P.S. Don't get all freaked out; I was on Spirit Calpurnia's Special Dawg team
of uh, mature, and more, uh challenged doggies so we
went very slow and only ran for a few minutes.
and nopawdy yelled "MUSH!" either!
What a blast!