Hoppy Thanksgiving weekend Tripawds friends! I hope everypawdy had a fun pawliday getting spoiled by the pack. Mine was okay. Unlike last year's pie-scapade, this year's festivities were low key for me. Let's put it this way: I didn't end the night by throwing up or seeing the dogtor!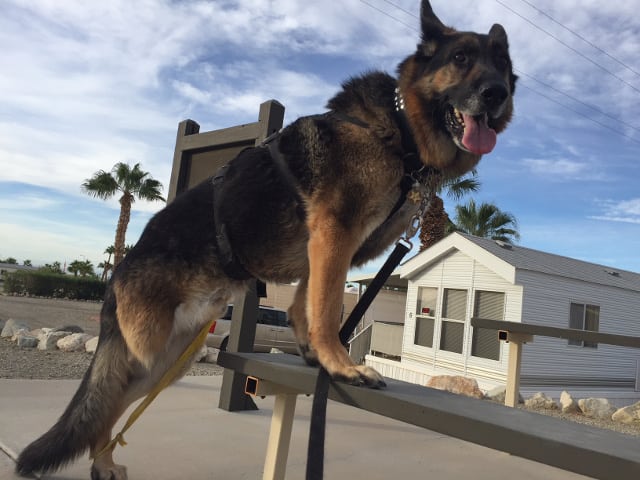 My people took me to my grandpawrent's house. They have slick floors (and I don't mean cool slick) that make it hard for me to walk. Mom was freaked out so she got me some more Paw Friction stuff and put it on before we made the big drive.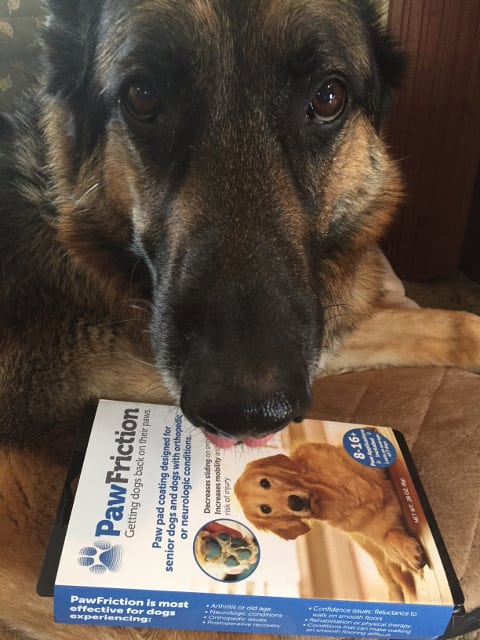 I'm not a fan of anyone touching my feet. But in this case it was a good thing. I got to my grandpaw's crib and was able to hop around and beg for treats!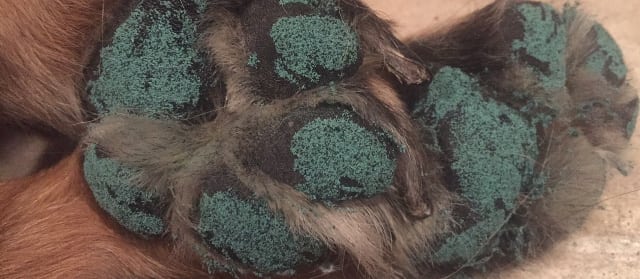 Unfortunately, mom and dad told everypawdy about my notorious pie-a-thon. "Don't turn your back on him and don't feed him anything!" they said to the other bipawds. So I got NO pie at all. Isn't that mean?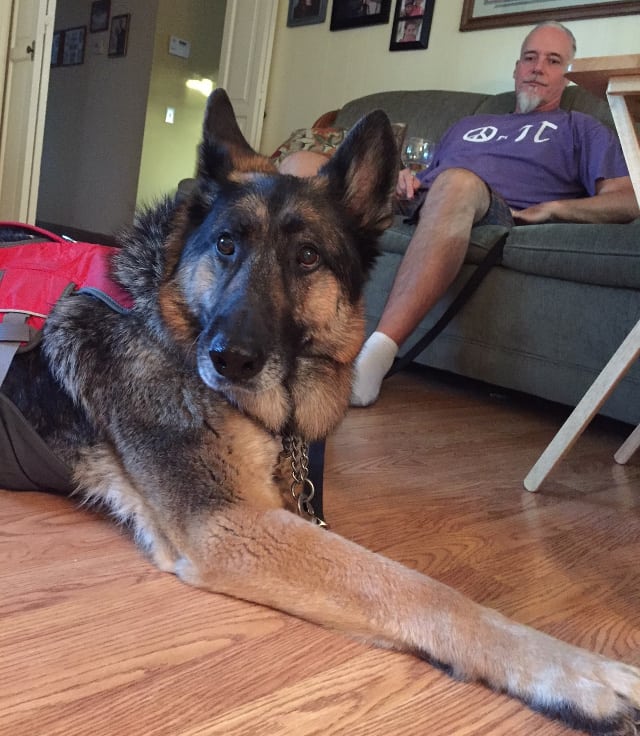 Lucky me I got cooked sweet potato and some dark turkey meat instead. Better than nothing I say, and it makes me grateful for having such a pawesome pack who makes sure my belly is well fed. Even if it isn't with pie.
I hope that your human and furry pack mates are having a fun pawliday weekend together! Keep in touch!