Seems I can't go a whole year without ending up in the cone of shame. "It's always somethin" my maw says. Only this time, it wasn't my fault, I swear!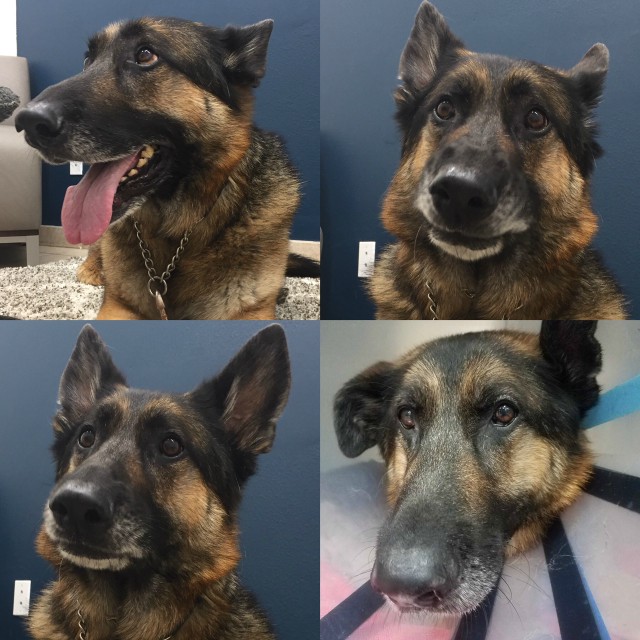 Last week I woke up feeling bad. I dunno, something made my stomach upset. Before I knew it, last night's dinner came back up. Only before it landed on the floor, I inhaled it. "Eeew!" I know you're thinking. But hey I'm a dog, it's what we do.
Problem is those tasty left overs went down my windpipe. Then I got a fever (104!). And then it was the hospital for me.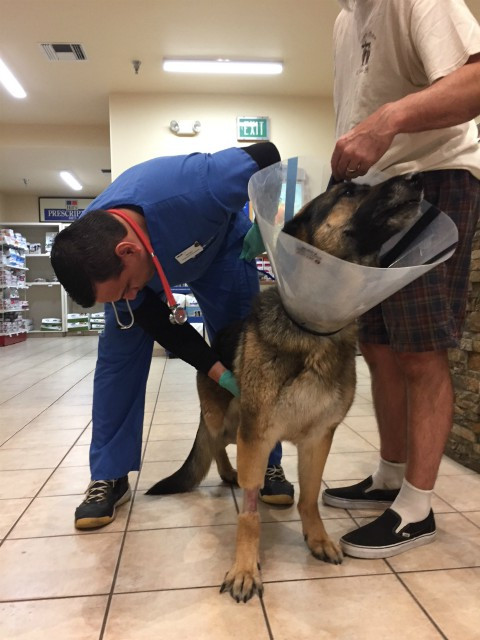 They called it new-moan-ya. Whatever it was, now it's hard to breathe. And I'm not real hungry. But they let me go home and I'm trying hard to feel good again. I'll be back soon when I feel good enough to tell you more.