Hot weather is no place for a snow dawg like me. I spent the last couple of months in a hot, hot place  . . . they call it "Texas." It was way too hot for me. Apparently it was hot for Mom and Dad too, they liked to sip many cold drinks while we were there.
My people took the dog house to cool places and sure, I had some good times. Like when I patrolled the Rio Grande, again!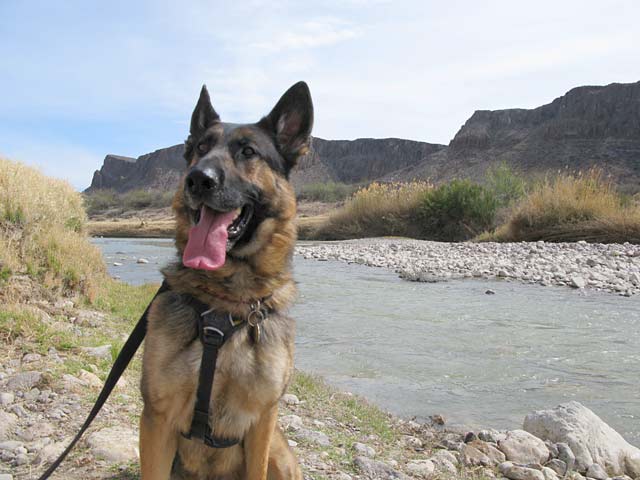 And then I got to shred the half-pipe.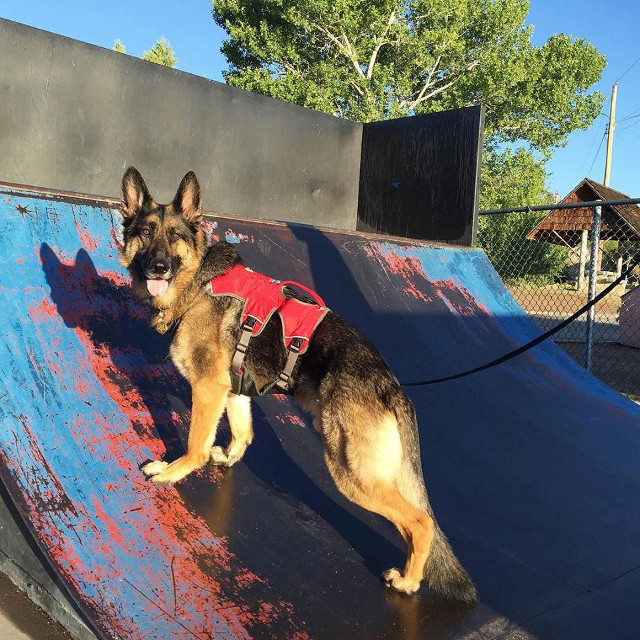 On the way north, we went to this pretty church. I said a prayer for Spirit Jerry and all my Tripawd pals.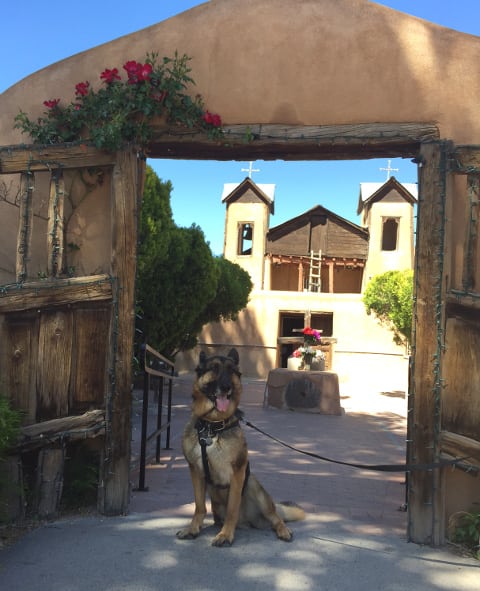 And now it's time to head back to the Ranch, where I get to patrol alllll day long and not break a sweat (Ok, yeah I know dogs don't sweat, but you humans know what I mean). I can't wait! I hope you'll join me.
Adios, Texas.