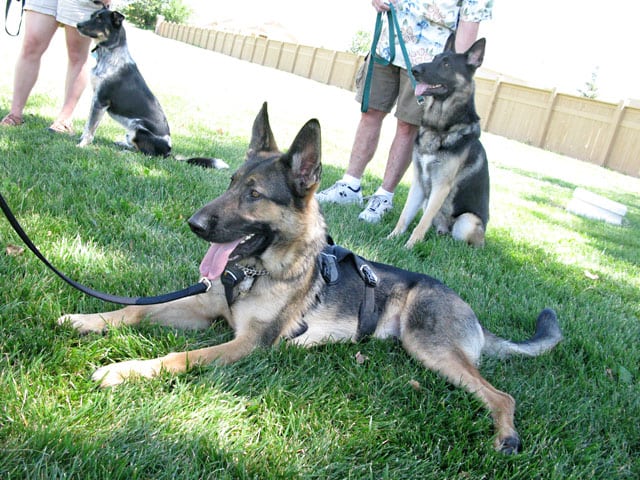 I can sit with other dogs. And not try to eat them!
I'm still going to dog skewl in town. The Belt Buckle says I graduated from basic classes (whatever that means) and now I just go every Saturday morning to group therapy.
All us dogs get together and we do things like parade around eachother, sit, stand, stay, blah, blah blah.
There are all sorts of dogs there, even little ones, but mostly it's a big dawg thang. We get along pretty good, except for one poor guy named Wyley who keeps trying to pick fights.
Dad and Mom say I'm not the worst dog in the class, and they're right! There are dogs worse than me! Before I started going to class, I couldn't be anywhere near other dogs without letting them know I'm The Sherriff. Now, I still have to let them know I'm coming, but once I get there I really don't feel the need to keep announcing my presence. I'm big and bad enough they know I'm there.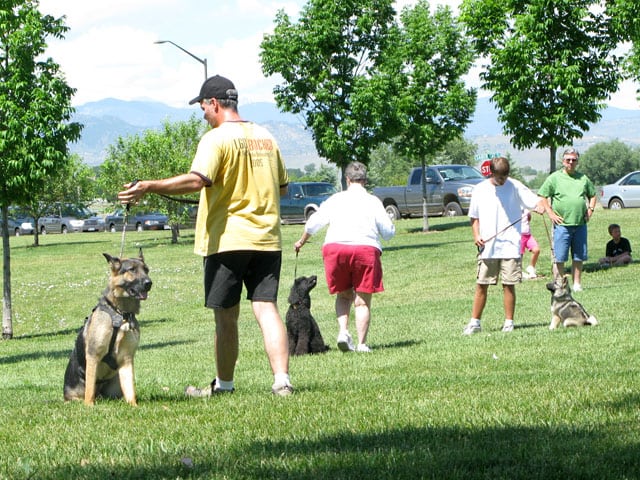 This skewls pretty kool, I can go to as many classes as I want to, for as many years as we want. Mom says we'll be going forever, this skewl things is supposed to keep me in shape!