Oh Cousin Riley, why did you have to try to hump my head?  I know you're old and cranky, but I just wanted to play. I didn't mean to get on your nerves. You shouldda told me you were tired, instead of pinning me on the ground and biting my neck so hard.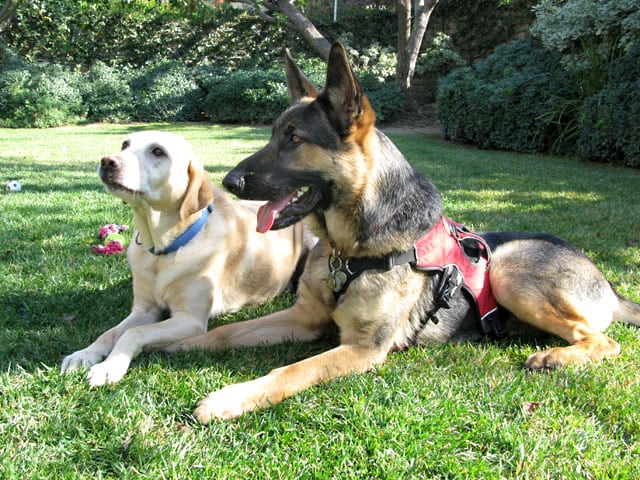 Sheesh, if you had just told me that, I wouldn't have bit your ear in three places.
What's a little blood between cousins? Glad you're OK.
P.S. Mom says that she's glad I defended myself. There's nothing worse than seeing a Tripawd getting nailed by a quadruped.